Scaling up our business is one of Templafy's top priorities. In 2021 our in-house global team of recruiters reviewed more than ten thousand CVs, sent out over nine thousand InMails, and conducted over 3,200 screening calls. That's quite a lot of information to process!
If you would like to grow your career with Templafy, we will show you how to stand out during interview. We spoke to our Talent Acquisitions partners, and here are some useful tips they have shared.
1. Make your CV short and to the point
We care about who you are as a person. So make sure you make yourself shine through in the CV, but keep it short. At first, your CV is the only thing we have. So make sure it will impress the recruiter.
Try to see your CV as a summary of your career. Of course, it is essential to make it clear and easy to understand your experience, but no need to mention each small project or achievement through the years - there'll be plenty of opportunities to share those details later in the process.
When building your CV, think about the structure and add visual elements to highlight the most important things (e.g., bullet points or bold font). However, try not to overdo it (extremely bright colors or too many icons). As for the tone of voice, you don't have to be very formal – our recruiters love seeing your personality, so adding a sneak peek into your hobbies is always a plus.
2. Let's value each other's time
Quite an obvious thing, but if you have already agreed on an interview time, make sure that you will be available for a call. Remember to be on time and secure a quiet spot for yourself with a stable Internet connection (if it's a video call) to engage without distractions during the talk.
On the other hand, we're all human, and sometimes emergencies occur: if you are not feeling well or there are some urgent matters which prevent you from making it to the interview, just let your recruiter know. Life is unpredictable, and our recruitment team will do their best to move your call or meeting to the moment when you feel safe and comfortable talking to us.
3. Impress our recruiter with relevant experience and build a personal connection
A screening call with a recruiter is the first stage for almost all of our recruitment processes. So take this talk as a chance to show us who you are, what you are good at, and why you want to be part of Templafy. At the same time, learn as much as possible about us as a company and about your future role.
You don't need to re-tell the recruiter what's written on your CV. Usually, they have it right in front of them. Instead, highlight the projects you are proud of, your most important achievements, and tell us why you would like to be part of the team.
Research the company (high level), and know what the job is about. You do not need to be an expert, and our recruiters and hiring team are here to make sure you understand what you are getting into. However, you probably have a core motivation for why you applied for Templafy – make sure you can communicate this well.
4. The decision to continue the process is mutual
We want you to meet quite a few people from your future team during the interviewing process. You'll get to speak with your peers, future manager, and some high-level managers. Of course, they will evaluate your skills and potential for joining the team, but remember, you decide whether we should continue. By talking to different people, you get a better understanding of what kind of colleagues you will have and what Templafy stands for. So even before joining us, you will understand our values and team dynamics.
5. The interviewers are there to help you
Remember, we have the same goal – to get you hired into the position that fits best for you within Templafy. We know interviews can be a bit stressful – after all, you are being evaluated, and the interviewers decide whether you will get the job. However, these people are on your side – their main goal is to put you at ease and let you shine during the conversation.
While in an interview, try to relax and stay calm. Listen to the questions asked by the interviewers and try to give direct and honest answers – these questions should help you open your potential and show your most relevant skills to the team.
If you have some special needs during the interview – always let your recruiter know. They will inform the interviewers and make sure that you feel as comfortable as possible during the talk.
6. Just be yourself!
Staying professional during the interview is important. However, we would like to see your human side too. We want to know what you feel passionate about and your hobbies and values. Your personality is equally important as your professional skills, so don't be shy to show us who you are – by words, your outfit, or any other way you feel comfortable.
7. Let us know how we can do better
We value feedback and if you think that there is a way to improve our hiring process – let us know. We want to provide the best experience to every candidate in the process with us, and sometimes we need to hear an opinion from the other party. So feel free to have a chat with a recruiter or send us an email with your thoughts; we need feedback to become better.
We hope these tips will help you to feel more confident before jumping into the interview process with us. After all, we are always looking for talent, so why not check out our career page with the latest job openings!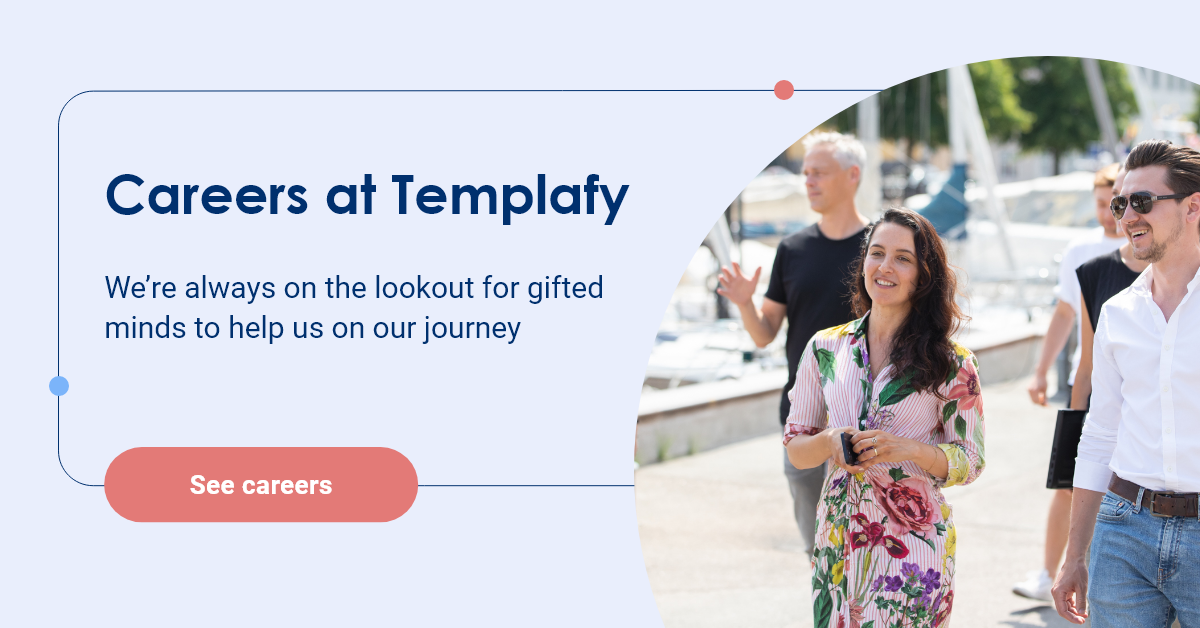 Special thanks to our recruiters, Heather, Mary, and Tobias.