Templafy is thrilled to have been chosen by a jury panel as one of five national finalists, out of 2,500 nominees, for the Startup of the Year Award!
Please click here to vote for Templafy in the Nordic Startup Awards 2018
This prestigious award aims to support the success of the top 1% of startups. The founders of the award believe these are the companies which hold a unique possibility to impact the future, and aim to promote and connect them throughout the Nordic region.
Now in its sixth year, and with worldwide counterparts, the Nordic Startup Awards (NSAwards) continues to focus on celebrating and connecting the most exciting startup ecosystems. The NSAwards aim to highlight successful companies, both within the Nordic region and worldwide. This provides important connections and inspiration for those aspiring to startup a startup!
The five finalists for this award are all startup companies based in Denmark, which have been determined to show the greatest development throughout the last year. The judging criteria is based on data from the startups, and includes innovation, growth rates, and the assessed impact of the product or service that the startup offers. With that in mind, we also want to congratulate our fellow nominees, Happy Helper, Order YoYo, Peakon and Pleo!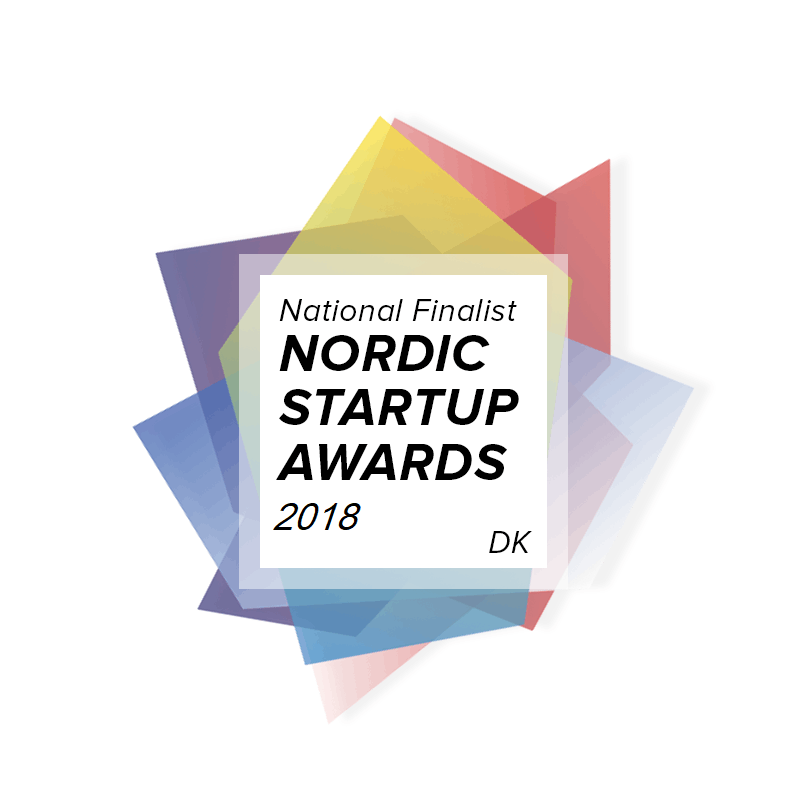 Previous winners of the Nordic Startup of the year award include Falcon Social (2015), with their platform for social media marketers, which had seen significant growth, and large investments. In 2016, Realm were the Danish finalists, as a celebration of their mobile database for developers, used globally and reaching a huge amount of users. Just last year, Too Good to Go won the title – the startup is an online platform that managed to limit restaurant food waste by 3,000 tons for their users in multiple countries.
Templafy is delighted to be recognized for our dedication to developing and improving our product, generating new technological knowledge and creating an impact within relevant technology fields.
Templafy has seen phenomenal growth in the last year, with internal growth doubling from 30 employees to a team of over 70. It is clear that Templafy is not just growing, but also thriving in its new growth, as shown by a large increase in Templafy user licenses. Over 70,000 new Templafy licenses were secured in just one week recently, showing the need for our innovative product amongst enterprise businesses.
If you'd like to help us win this award, then you can show your support by voting for us. We appreciate each and every vote!
Please click here to vote for Templafy in the Nordic Startup Awards 2018