In January, we made our predictions on enterprise tech trends for the year. As 2019 approaches, we take a look at those technology predictions for 2018 to see if our powers of foresight held up. And if we were off the mark, what really happened in a year of big data, AI, 5G, and digital centralization?
Templafy's tech predictions for 2018: #1
We predicted that unlimited consumer data will lead to an explosion of data and encourage enterprises to increase customization of marketing efforts.
Did it happen? Yes and no.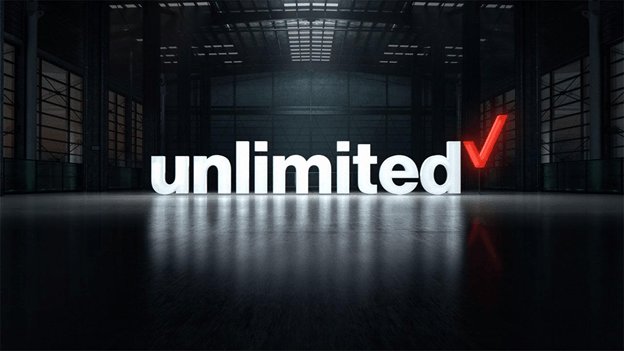 There is no denying that 'unlimited data' certainly gained momentum in 2018. To remain competitive, key telecom operators such as Verizon, AT&T, and Three adopted all-you-can-use data packages giving consumers the power to create, manage and store data 24/7. While throttling issues and price hikes tainted users' unlimited data experience, 2018 clearly showed the appetite for limitless data was there. Verizon's first unlimited plan, for instance, resulted in a quarterly gain of 260,000 new monthly subscribers compared to the company's loss of 307,000 customers the previous year.
As predicted, the consumer data explosion occurred in the wake of unlimited packages, with industry commentators hailing the amount of data stored and analyzed in the cloud as 'the big data story of 2018'. AWS reported a $27 billion yearly run rate with an annual growth of 46%. Providers such as Azure and GCP reported even faster growth. IDC's estimate that global data generation will hit 44 zettabytes by 2020 (a tenfold jump from 2013's 4.4 zettabytes) is still very much on track.
However, two main issues stood in the way of this tech prediction being fully realized. Firstly, despite the available data, marketing initiatives struggled to master greater levels of personalization. According to a report published on eMarketer, while personalization is at or close to the top of a digital marketer's priorities list, 63% found it the most difficult tactic to execute. The sticking point? Companies were focusing on "large, batch analytics projects" after-the-fact, so missed personalization opportunities at the point they were needed; delivering messages that were less accurate. 2019 should see more companies investing in real-time analytics of customer behavior to finally get a handle on slippery personalization tactics.
Another blow to the first of Templafy's tech predictions for 2018 came from the big issue that was GDPR. With more awareness around how businesses are harvesting and implementing data, consumers became conflicted and consequently more cautious over how their personal data was being used. This attitude is summed up by the intro to The Guardian's article 'Big data for the people: it's time to take it back from our tech overlords'.
Google knows you're pregnant. Spotify knows your favorite throwback jams… Is this convenient or creepy? It depends. One minute, you're grateful for the personalized precision of Netflix's recommendations. The next, you're nauseated by the personalized precision of a Facebook ad.
Added to this, in the lead up to May 2018 enterprises saw databases shrink from millions down to five figures, as around 75% of marketing data was deemed obsolete following GDPR requirements.
So in a nutshell, unlimited data did indeed take off in 2018 and looks set to continue with today's multi-device, data-gobbling generations more connected than ever. However, greater personalization as a result of unlimited data wasn't truly realized this year due to the data-savvy consumer, GDPR restrictions, and the issue of after-the-fact personalization.
Templafy's tech predictions for 2018: #2
Due to GDPR legislation, organizations will have to spend an additional $1 million to $10 million to ensure compliance.
Did it happen? Yes.
… and some! As the most fundamental change in data legislation law for over two decades, complete with its pending threat of fines of up to €20 million, GDPR saw enterprises in 2018 scrambling to clean up and protect their data offering.
FTSE 350 businesses sunk an estimated $1.1 billion, with US corporates in the Fortune 500 footing the sizeable bill of $7.8 billion.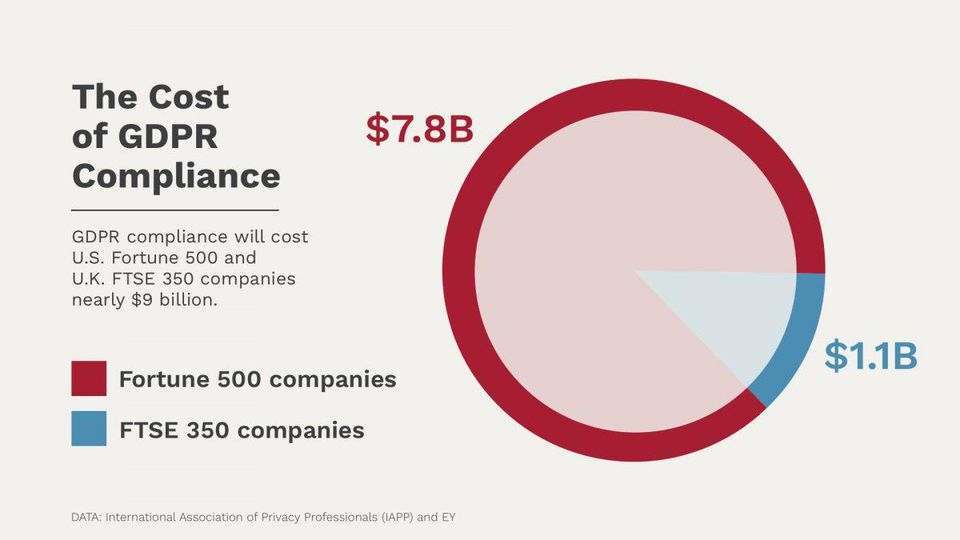 While there were some companies that took the approach of British pub chain Wetherspoons (aka simply destroying large volumes of data), most tackled GDPR strategies with the creation of data protection roles, adoption of legislation-compliant tech and investment in legal fees – with some experts suggesting that their clients were spending 40% of their total GDPR compliance budgets on legal advice alone.
Read Templafy's free GDPR guide:
Templafy's tech predictions for 2018: #3
Apps will become more personalized and relevant for each user.
Did it happen? Yes.
Although marketers might not have nailed 2018's real-time personalization strategies, more personalized and relevant app experiences were a big trend of 2018 – as perfectly demonstrated by Spotify's 2018 "Wrapped" campaign.
The marketing campaign that proved a firm favorite with even the most skeptical of users, captivated engaged listeners by presenting them with all their listening data, neatly packaged into stats and playlists, right from within the app dashboard.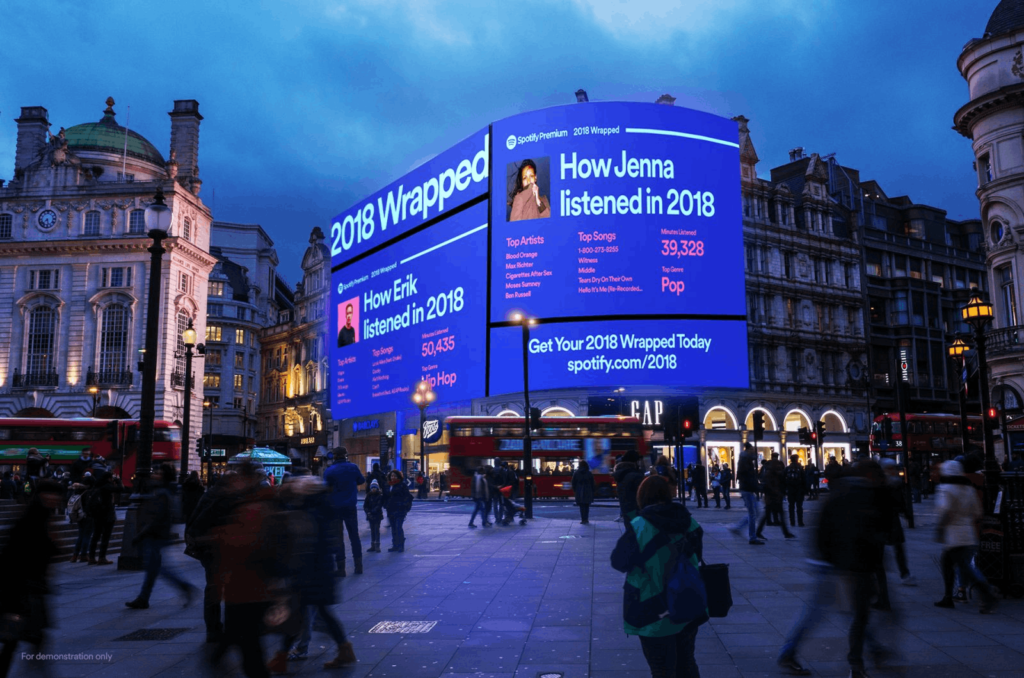 From total minutes played to favorite genres, most played songs to top artists; the success of Spotify's data campaign shows the trend of personalizing app dashboards is here to stay. A trend we saw coming when we created our personal-information-pulling dynamic templates.
Templafy's tech predictions for 2018: #4
2018 will be all about digital centralization.
Did it happen? Yes.
Just as we predicted, 2018 was the year of digital centralization both at home and in the office.
Techradar were spot-on when they proclaimed: "it took years to finally get here – but, in 2018, it's safe to say the smart home has finally arrived." You can now wake up and tell Alexa to stream your favorite radio show (2018 saw the number of smart speakers in the US hit 50 million) as your smart, eco-friendly lights simultaneously turn on. You can then make your way to a shower that's already on your preferred setting while your house is automatically heated to just the right temperature. As is your car, when you head to work navigating your way using GPS on your smartphone that you also use to turn on the washing machine when you get to work (nearly 384 million smartphones were sold in the first quarter of 2018).
The transition from smart home to smart office was smoother than ever in 2018. Employees experienced easier access to resources through centralized dashboards, forgoing the time-wasting exercise of switching between apps. The digital office was with them wherever they went and whenever they needed, with cloud based solutions such as Templafy offering optimized remote working solutions. For first-hand accounts of how digital centralization helped streamline workflow and increase enterprise productivity, you can check out our recent 2018 case-studies here.
Templafy's tech predictions for 2018: #5
Blockchain technology will boost enterprise security and be offered as BaaS (blockchain-as-a-service).
Did it happen? Sort of.
Mid-December, LinkedIn broke the news that "Blockchain Developer" was the fastest growing job title of the year – experiencing growth of more than 33 times compared to 2017. You could say 2018 was very much the year that Blockchain for enterprises got popular. While the chart-topping status of Blockchain Development does reflect 2018's surge of interest around blockchain and cryptocurrency, to what extent did this interest translate to enterprise implementation?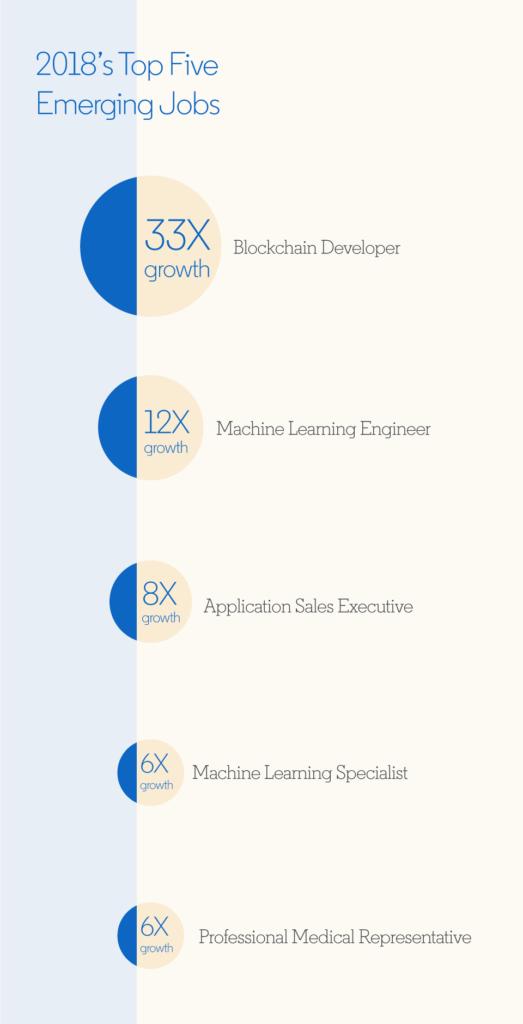 According to Deloitte's 2018 survey of more than 1,000 global blockchain experts, 74% reported that their organizations saw a "compelling business case" for the use of blockchain technology. However only 34% said their company has initiated some sort of blockchain deployment. 41% of respondents said they expect their organizations to bring blockchain into production by 2019, but 21% said they still lack a compelling application to justify its implementation.
Essentially, in regards to blockchain for enterprise, 2018 saw businesses show their interest in the trend. However enterprise digital legacy organizations are struggling to work out how to use it effectively in their enterprise ecosystem.
As for BaaS, Deloitte sums this up neatly by reporting back enterprise-wide learnings that, "The truth is that on its own, blockchain doesn't actually do anything unless it is paired with a solid use case where it can serve as a sort of Trust-as-a-Service (TaaS) to ecosystem participants. Ultimately, it's more of a business model enabler than a technology." TaaS, not BaaS, seems the likely future of blockchain implementation.
Templafy's tech predictions for 2018: #6
AI –manifested through machine learning algorithms– will become increasingly incorporated throughout a wide variety of applications.
Did it happen? Yes.
LinkedIn and Deloitte surface again to offer some key insights in this tech prediction for 2018, with Deloitte's "State of AI in the Enterprise, 2nd Edition; Early adopters combine bullish enthusiasm with strategic investments" giving us these 2018 AI for enterprise stats:
63% of enterprises have adopted machine learning
59% of enterprises are using AI-powered technologies to streamline sales, productivity, and workflows
82% of enterprise AI early adopters saw positive ROI
39% of enterprises prefer cloud-based services for AI solutions
Backing these stats, in their end of year job report, LinkedIn proclaimed "AI is here to stay" citing AI infiltration in every industry (not just tech). AI skills also ranked among the fastest-growing skills on LinkedIn, with six out of the fifteen emerging jobs being AI-related and a global increase in category growth of 190% from 2015 to 2017.
Templafy's tech predictions for 2018: #7
5G networks will make accessing the internet on your phone 10x faster than 4G.
Did it happen? No.
Although we caught a glimpse of what the dawn of lightning download speed would look like, unfortunately, 2018 was not the year the 5G mobile dream came true.
In terms of 5G activity, Verizon did launch a 5G home broadband service in October, AT&T did dabble in 5G live testing using mobile technology, and Qualcomm did demonstrate their 5G simulation tests in February. The latter showed browsing speeds catapult from 71 Mbps for a 4G user to 1.4 Gbps for a 5G user, with a response time that was around 23 times faster. Download speeds also went from at least 10Mbps to 186 Mbps, and video quality improved substantially, with viewers enjoying interruption-free 8K videos.
All this glorious 5G testing and teasing was in full swing, but there was no actual mobile network rollout. Fingers crossed 2019 is finally the year we can seamlessly stream our Suits reruns.