Making the decision to implement Office 365 isn't one to take lightly – although it will, in the long run, provide a huge advantage for your organization, it can be a difficult process to ensure that migration has happened successfully. Following our step-by-step checklist puts your company in a strong position for a successful switch to Office 365. However, it is also worth being aware that there are several best practices and pitfalls often experienced during the process.  
To help you overcome these challenges, below, you'll find nine key questions to examine before embarking on your migration checklist. Hopefully, covering the ground to ensure you act accordingly as you're planning your migration will make the migration run as smoothly as possible, providing long-lasting, future-proof success for your organization.
What is the best type of migration for your company? 
Firstly, it's important to be aware that there are multiple types of migration, and different types work for different organizations. There is no one-size-fits-all formula when it comes to Office 365 migration. Microsoft offers a range of migration types, catering to varied digital environments and business needs. The main options available are cutover, staged, hybrid or third-party migrations. 
To work out which type of migration is most suitable for your company, you need to have a thorough understanding of your current environment. Having as much knowledge as possible about your assets and tech infrastructure helps you steer clear of the wrong migration path. Some migration paths will only be available to you if you have certain facilities or sizes, so it's important to know these details before beginning.
For example, a cutover migration, which is where you move all your assets to the cloud at the same time, may seem appealing if you want to migrate quickly. However, this type of migration is only available to companies operating less than 2000 mailboxes on Exchange Server 2003, Exchange Server 2007, Exchange Server 2010, Exchange Server 2013, or Exchange Server 2016. Cutover migrations can also pose challenges if IT resources are limited or if users have large inboxes. 
To ensure you choose the right path for your business, conduct a thorough investigation of your environment, review your findings with your IT team or consultants, and use helpful Microsoft tools such as the Exchange Server Deployment Assistant – this feature provides businesses with suggested migration options depending on their current setup and Exchange scenario.
What are your priorities for migration?
As you would with any other project, start planning your Microsoft 365 implementation by creating a set of priorities and objectives to get the ball rolling.   
Start by liaising with your department representatives, identifying their team's most important files (usually the most recently produced) and work backward to content that can be archived. Then work out your priorities for working out what needs to be done first, and how to safely achieve this. It's also worth considering your objectives as a department and as a company to ensure your migration will line up with these.
Who is in your migration team?
One of the biggest pitfalls of implementation roadmaps is leaving all planning and execution to your IT team. Any O365 migration project plan needs to involve members of each of your departments at all stages. 
This doesn't mean that IT can't take ownership of the Microsoft Office 365 migration project plan. However, if you want to guarantee all critical documents, information, and files are covered in your plan, your migration team must include people who know their workflows inside-out.  
Assigning roles to representatives from each department ensures employees across your whole organization are kept up-to-date at important stages of the O365 implementation plan and know who they can talk to about how to access migrated content. It also means there is understanding and alignment within individual teams about the current status of the migration, which will lead to less confusion and more support.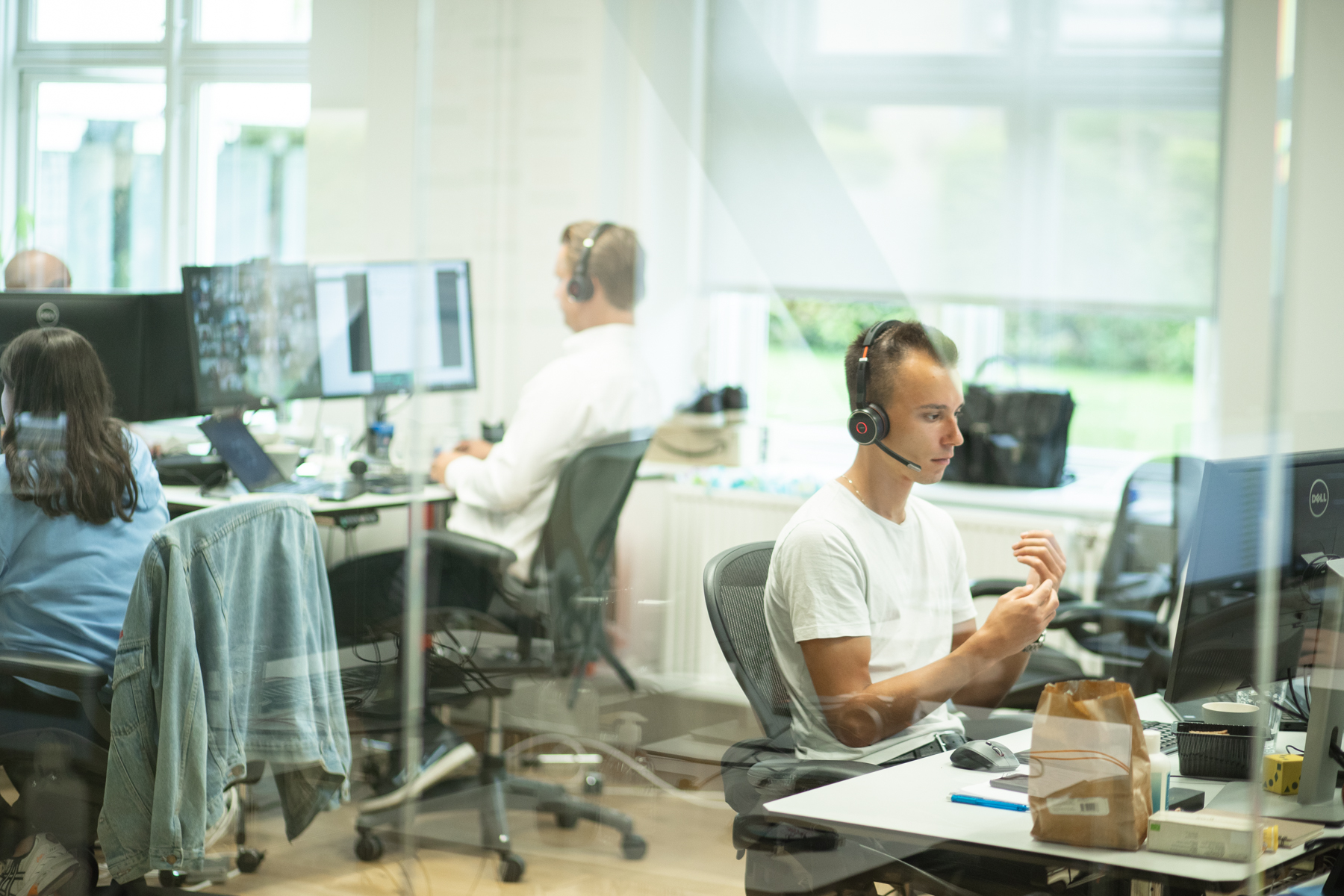 Have you set enough time aside for your Office 365 implementation plan? 
Businesses often underestimate how much content their employees create daily, let alone monthly or annually. Unless you're a two-person company, you should expect your migration plan to be lengthy.
Don't tackle all your entire implementation project/plan at once. Instead, break up the migration project plan/template into different workstreams with dedicated timeframes.
From there, consider your implementation timeline carefully. Factor in enough time to properly plan, prepare, and push the move through. However, don't necessarily think of the individual migration phases of your migration template as self-contained stages - tasks may occur simultaneously or sometimes overlap, and that's very normal.
Editors note: Read everything you need to know about how to plan your Office 365 implementation
Have you considered when to carry out your migration and how many mailboxes you can migrate in one go?
Your timeline needs to factor in how many mailboxes you can transfer to the cloud in one go and the length of the queue time itself, particularly with hybrid migrations, where Exchange 2003 users temporarily lose access to assets.
To work out how many mailboxes you can migrate within a given period, Microsoft advises you use the below formula:
(Total number of mailboxes to migrate) = ((Total time) - (Average queue time)) * (Migration throughput)
Here's Microsoft's formula in action with a six-hour window to migrate mailboxes.
If your average queue time is one hour and you have a migration throughput of 100 mailboxes per hour, you can migrate 500 mailboxes in the six-hour time frame: 500 = (6 - 1) * 100.
To work out your potential queue time, schedule a test move several hours before the actual migration is due to start. Based on the time taken for this test, you'll get a much clearer idea of how long the upcoming migration will take. 
Using this information, you can then more accurately plan when to start your migration and how many inboxes you can move in a specific period. Microsoft also recommends that where possible, businesses begin the migration process sooner than initially planned to help reduce queue time.
Do you have a contingency plan in place?
If you've underestimated the scale of your migration proposal, or your IT systems aren't able to cope with the size of data imports, then you risk experiencing network crashes, poor internet connectivity, and temporary loss of access to content.
Make sure to send employees an explanatory email that work is in progress before you begin the process, explaining that they may experience short-term issues while you adjust your batch size or upgrade your bandwidth. Give everyone enough time to organize their workload, so there is minimal disruption to their day-to-day tasks.
Have you taken into account your multiple internal requirements?
Before you begin the O365 implementation process, it's important your project scopes out which O365 applications suit the different target groups in your organization.
The groups to consider for your application strategy are:
1. Individual employees 
Applications must be intuitive for individuals and help them work efficiently daily.
2. Teams or departments
Collaboration and communication apps must consider varying departmental needs, including consumption preferences across teams.
3. The organization as a whole
Knowledge sharing organization-wide requires applications that can support the organization's digital workplace. Tools must support an enterprise's needs and integrate seamlessly into existing IT setups.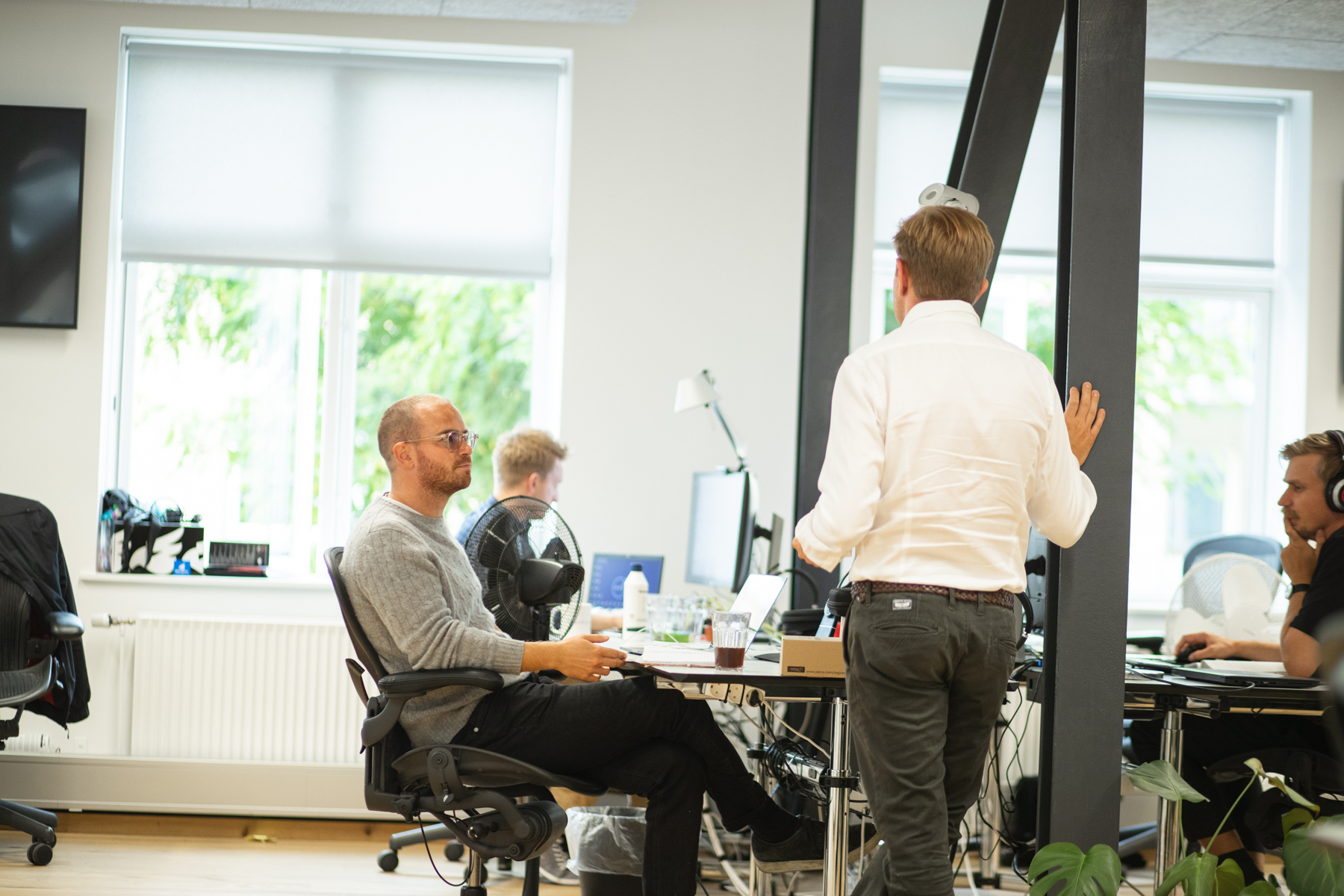 Are your third-party migration tools the right fit?
With more looking to benefit from a move to the cloud, there is now a whole host of third-party tools that exist to make your migration process easier. Leading market solutions are available from the likes of Kaseya, BitTitan, Riverbed, Cloud Clarity, ENow Software, Citrix, and Sharegate. 
Keep in mind that Microsoft warns that third-party migration tools should use Exchange Web Services impersonation because it's usually faster and more efficient than using client protocols such as RPC over HTTP Protocol.
Always examine how third third-party software will integrate with your current digital ecosystem. External suppliers should make your migration easier, not add time-consuming workflows or compromise the security of existing systems and data. 
Read next: How to plan your Office 365 implementation
Can you and your team answer the fundamental question, what is Office 365 migration?
While your team's transition to the cloud has the potential to increase enterprise productivity, communication, and collaboration (while significantly cutting IT spend), all employees must understand what an Office 365 migration is and why it's a company-wide undertaking.
Office 365 migration is where a company's data and content securely moves from on-premise services to Microsoft's online services. Traditionally, O365 migration plans sat with the IT department; however, today, any user registered with a business account can follow Microsoft's intuitive and automated process to contribute to the transition. 
A Microsoft migration is also available for companies currently managing content via Google Suite. Microsoft recently rolled out its G Suite migration tool, enabling direct migration of emails, calendars, and contacts from Google Suite to Office 365. You can find an in-depth G Suite migration to Office 365 checklist on Microsoft's blog.
If you want to find out more about how to migrate to Office 365, download our guide to get more tips and information about the process.