On Friday May 4th, Templafy held a party!
We wanted to celebrate our success as a company, our recent investment, and where the company is headed. As a team, we're really proud of all we have achieved, and all we are continuing to achieve, so what better way to celebrate than by having a party?
Our office in Copenhagen was transformed with cocktail bars, neon signs, and a disco-ball. In honor of the occasion, we created our very own Templafy IPA, and chose to name it with the delightful pun: 'Hop-ument Anarchy Solved'. Our guests were able to enjoy these unique beers alongside a range of cocktails that our cocktail bars served up, and were each given a special Templafy party bag of their own as a memento of the event. Everyone knows that any good party has food, and ours was no exception, with delicious burgers from Sliders and personalized Templafy cupcakes, which were enjoyed by everybody.

We also had great entertainment, with live music from VERA and Amanda Baun. The saxophonist especially was an absolute hit, and these fab artists had everyone up and busting their moves on the dance floor! It was a great atmosphere, and we all loved spending time together, getting to know our guests, and just having a great time.
Thank you to everyone who came and celebrated with us, we're really thankful for your support, and for being a part of what made the night as good as it was! We're looking forward to having many more celebrations in the future.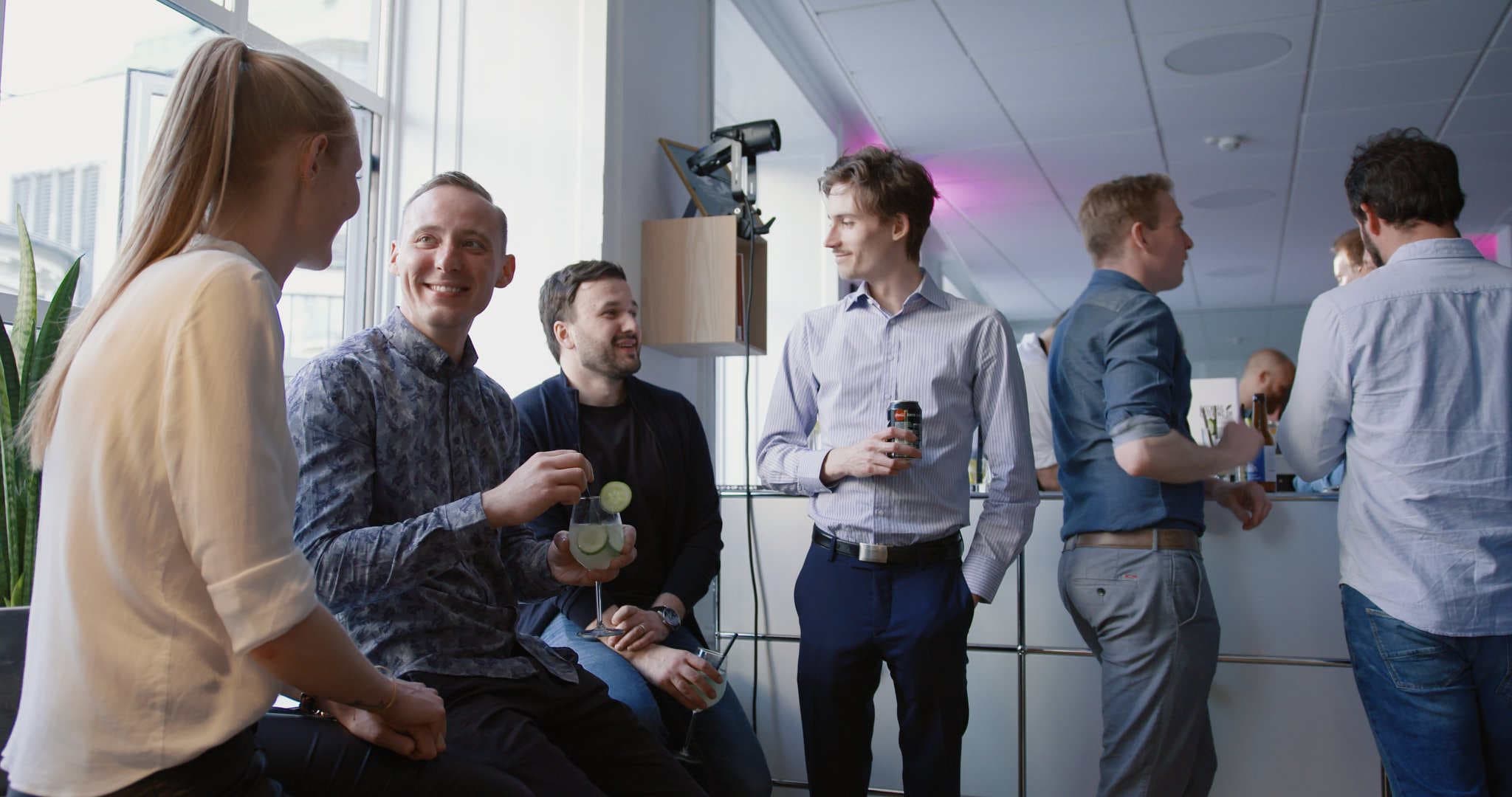 Want to see more pictures of the party? Check out our Facebook album