The popularity of Google Workspace in enterprise-scale organizations is growing fast.
Currently, there are more than six million companies using Google Workspace, maintaining hybrid MS Office and Google environments, or in the process of digital migration to a Google Workspace-only setup.
To facilitate this growing trend, Templafy accelerated the development of content creation workflows inside Google apps towards matching the MS Office experience.
What does Templafy enable in Google Workspace?
Templafy's integration connects company content and brings it directly into Google Workspace. Organizations get a central distribution platform for all company content, easy control and management of brand assets, while employees are enabled to work more efficiently with an improved user experience.
The seamlessly connected workflow helps secure compliance in document content while significantly speeding up the creation process through dynamic templates that individualize to the user through document automation.
How does it work?
Templafy integrated with Google Workspace includes Templafy's Library with a document creation workflow with automation capabilities. With this setup, employees can effortlessly access company-approved content, including images, slides, text snippets etc., when editing a document inside Google Docs, Sheets and Slides, and save it back to Google Drive within the same workflow.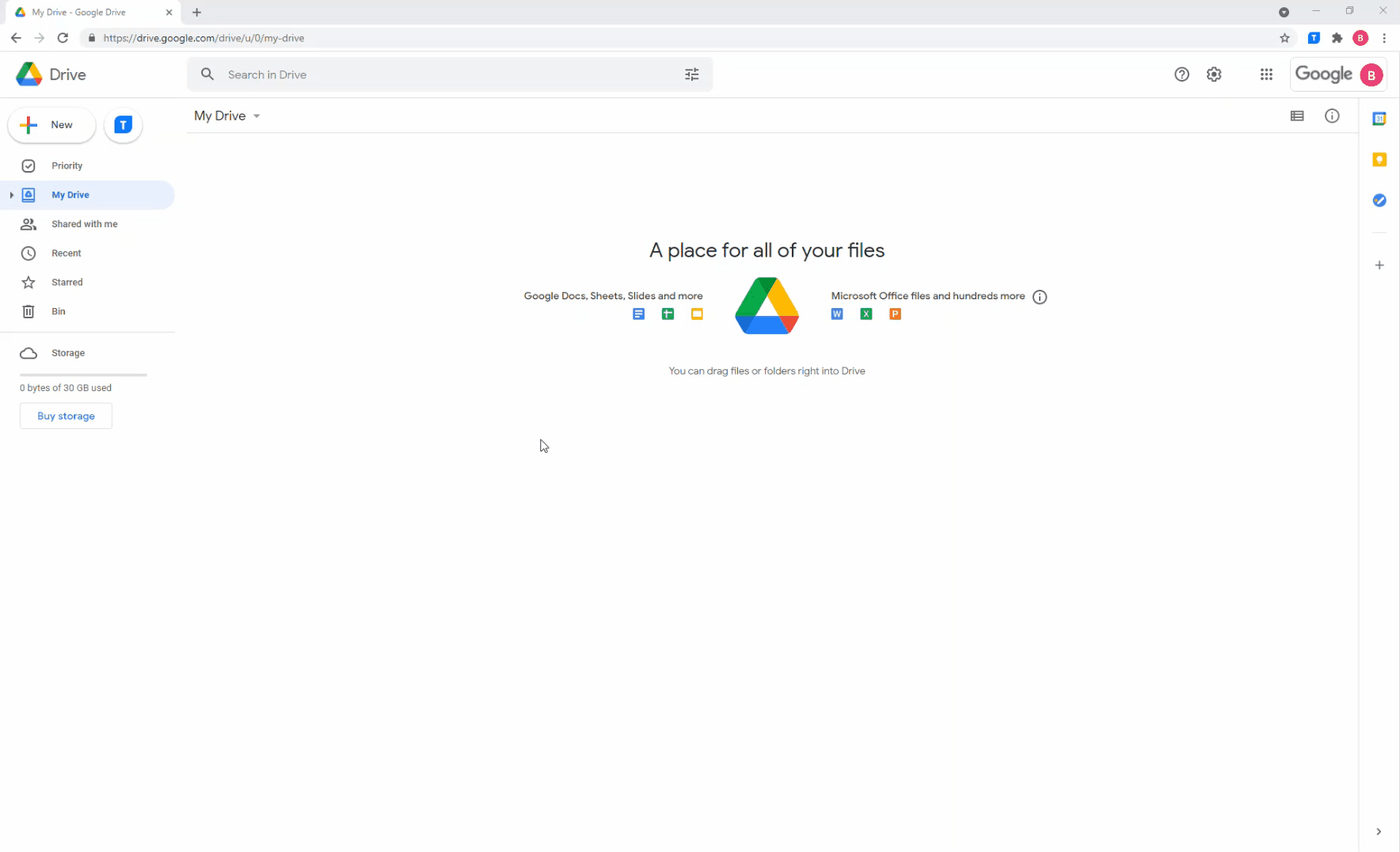 Additionally, Templafy integrates existing company DAM systems, bringing stored content-elements directly in Docs, Slides and Sheets.

The Library is implemented in the form of a task pane, and assets including templates are available through add-ins in Google Workspace environments such as Google Drive, Slides and Docs.
In the task pane/Library, end-users can access all company-approved content, including from DAM systems via a seamless integration into Library.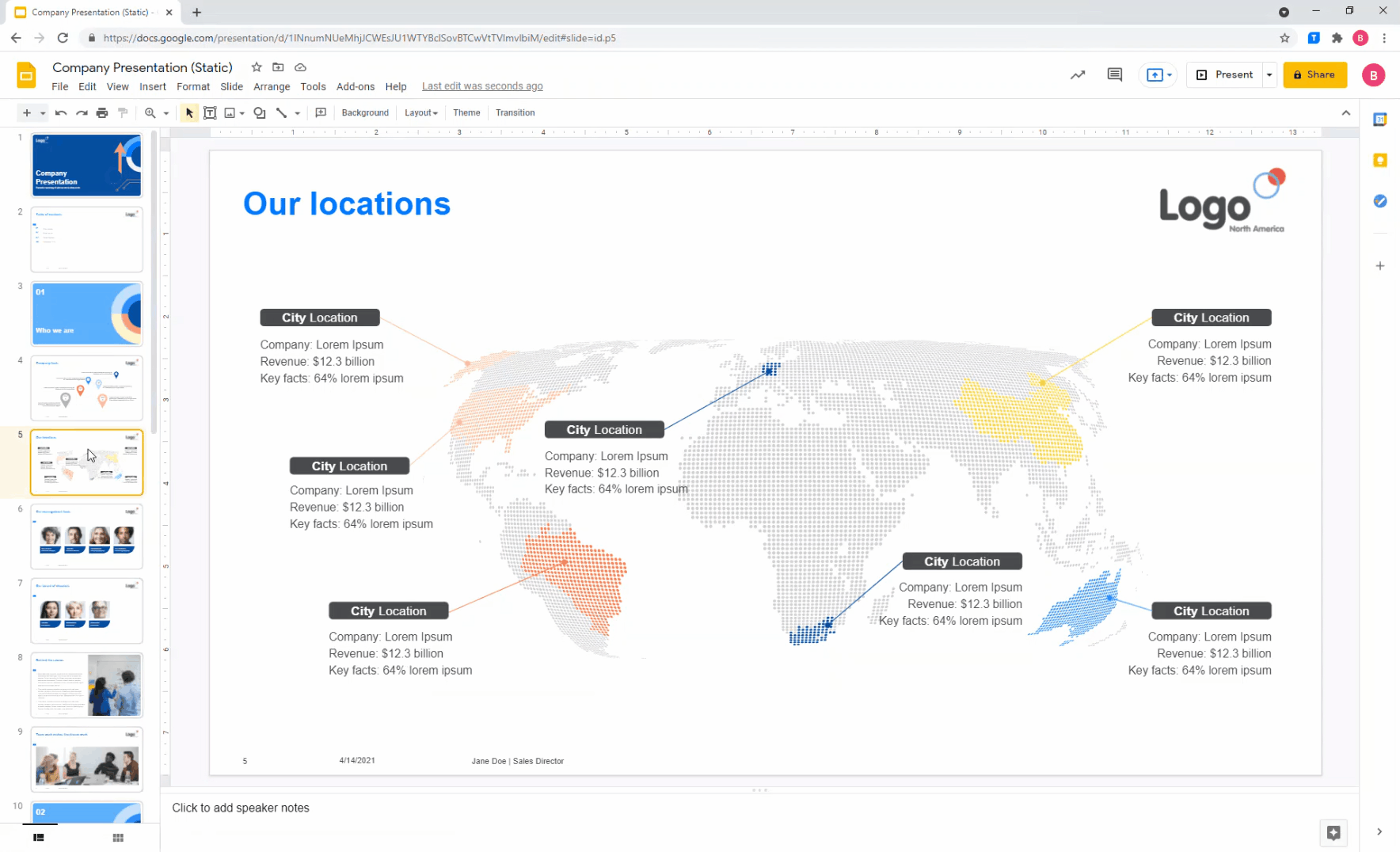 From a company perspective, for e.g. a brand or legal department employee will be able to effectively manage and distribute critical assets such as branding elements and disclaimers to make available company-wide via the easy-access Library task pane.
Solving the hybrid-headache
Templafy is the only solution available that supports companies with hybrid Microsoft and Google environments. Whether in hybrid or in the process of moving to Google only, Templafy can support both environments through centralized content management.
Templafy's solution connects company content, enabling company templates and content creation workflows to function in both Google Workspace and Microsoft document creation applications.
As the same content will work in both environments, companies no longer need two separate means to support content in both Google and Microsoft, giving employees the freedom to work in whichever application they prefer.
What does Templafy x Google mean for companies?
Templafy is the only company offering a hybrid solution between Google and Microsoft for template management, content distribution and document automation. Advantages of using Templafy integrated with Google Workspace include:
Centralized management and distribution of content assets enable increased governance over brand and legal assets, as well as improved employee productivity.
Enhanced user experience in Google Workspace when creating business documents ensures better user adoption and increased ROI of all connected applications
Brand and legal governance in all documents produced using Templafy's content enablement.
For Templafy customers, a Google Workspace integration will enable:
Creating Templafy templates in both Google Workspace and Chrome​.
Utilizing Templafy Library – Images, text elements, document templates and DAM integrations – when editing documents in Google.
Saving files to Google Drive directly from Templafy's Composer/Library task pane.
Templafy's content enablement capabilities, including content distribution and dynamic templating, will be the first parts of the packaged integration, with further developments planned for later this year.
For more information on how Templafy can help enable content in Google Workspace, visit our dedicated page or get in touch to speak with one of our experts.