Outlook Add-ins = productivity. If you're looking to supercharge Office 365 productivity, Outlook is the place to start. As a front-runner in the add-on department, there's currently a world of sophisticated Outlook add-ins designed to boost workplace efficiency and make your day-to-day much easier.
From an automated email signature creator to taxi booking plug-in, here are some of our favorite Outlook add-ins available to install this year.
1. Officeatwork 365 Mail Responder
Save time scheduling out of office messages with one of the top Outlook add-ins of 2017. Officeatwork's Mail Responder acts as your personal answering machine, allowing you to respond to emails automatically. Although the add-in comes with an attractive slew of presets, if you want to personalize plug-in functionalities, you can also pre-program the process to best suit your needs.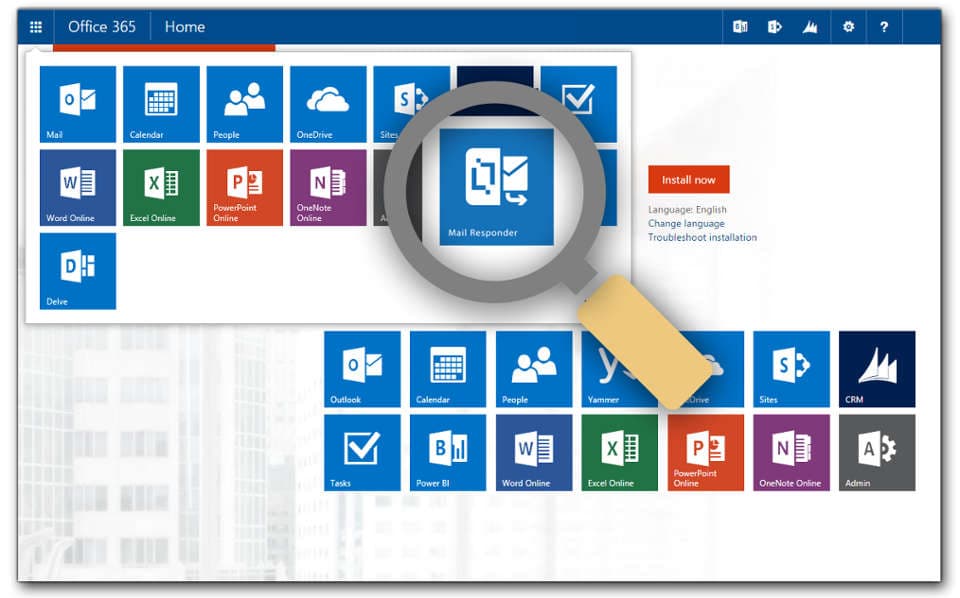 2. Evernote Microsoft Outlook add-in
Chances are you're already using Evernote, but were you aware that the service offers a nifty Outlook add-in? The extension lets you harness the power of emails and organize important messages by clipping any Outlook threads along with any of its attachments. Working remotely? Don't worry, all files can be accessed from any device that supports Evernote.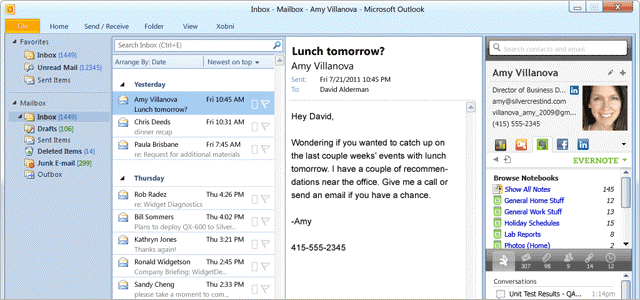 3. Join.me for Office 365
If you happen to frequently jump from one virtual meeting to the next, the join.me add-in for Office 365 could be your new secret weapon for workplace efficiency. Increasingly popular for Outlook Add-ins users, the tool lets you schedule and start meetings directly from Outlook, add meeting details and send invitations to calendar events. To use this service, just create a join.me account.
4. Tilkee
Maximize productivity while increasing profits with sales tool Tilkee. This Outlook plug-in is designed to help you track your business proposals and boost prospect follow-up. Tilkee gives real-time feedback on whether or not prospective clients will be signing the deal through analyzing prospects' reading behavior. No doubt this part digital sales assistant, part inbox spy will become an integral addition to your salesforce and offering.
5. Templafy's Outlook add-in
Templafy's Outlook add-in gives users quick and easy access to everything they need to work more productively - including dynamic templates, brand-approved images and best practice copy, which are all accessible from within Outlook.
Learn more about the Templafy Email signature tool
A standout feature for any businesses looking to streamline communications and boost productivity is Templafy's Email Signature Manager. Controlled via a centralized cloud-based dashboard, the Email Signature Manager keeps employee information up-to-date and ensures all emails stay on-brand with relevant legal disclaimers, brand visual elements and contact details.
Watch this short video and learn how Templafy integrates with Office applications:
This is one of the ideal Outlook Add-ins for international enterprises, as it is secure and scalable, and works works across brands, regions and languages, allowing multiple user profiles per employee where necessary.
Plugins can go beyond Outlook add-ins - Templafy's communication management services benefit other Microsoft applications, and integrate with any other text-based programs.
6. Maps add-in for Outlook
Sometimes the key to productivity is simplicity: that's certainly the case with one of your more straight-forward Outlook Add-ins. However, while simple, Maps for Outlook is incredibly helpful, letting you look up addresses and generate maps, inserting them into emails if needed.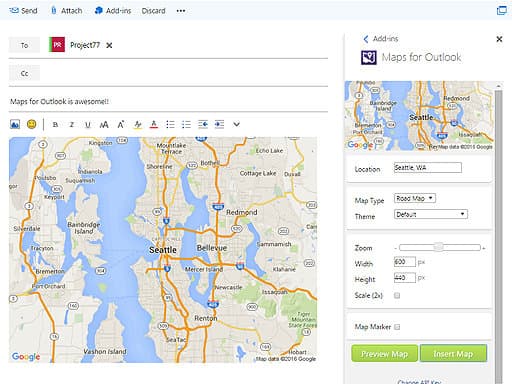 7. App in the Air
Thanks to integrated flight tracker App in the Air, there's no need to constantly check departure boards. You can keep on top of any trip with a complete itinerary emailed directly to Outlook 365. The add-in also shows the actual status of your flights including delays and gate changes, giving you more time to perfect that winning pitch or unwind in the business lounge.
8. Wunderlist
Installing Wunderlist is a clever way to organize your inbox and keep it clean and tidy. It helps track your emails, but the true perk of Wanderlust is its ability to move your tasks from your inbox into your to-do lists, enabling you to start working on them without having to use a full-fledged task manager.
9. Uber Ride Reminder
Uber for Outlook reminds you of your next calendar events so that you can travel reliably and on time to your business meetings. How? A pop-up notification is sent directly to your mobile through the app's push notifications (make sure push notifications are enabled!). An insider's tip… first-time users get a ride for free.
How to get Outlook add-ins disabled.
Finding old Outlook add-ins a bit redundant following our handy list? Outlook add-ins disable really easily. Simply select My Add-ins from the Insert tab, click the three dots in the top right corner of the add-in and select Remove. Confirm your action by clicking Remove again in the pop-up window.
Want to learn more about how Templafy can seriously improve the Outlook game in your organization? Download our free guide to email signature management.