The swoosh, the bitten apple, the bluebird; these world famous logos are iconic, recognizable and meaningful in the eyes of billions. However, it took more than design teams to establish these symbols in consumer culture.
Particularly during a rebrand, the power and success of brand identity is dependent on an ongoing internal rebranding process that's routed in employee buy-in and strategic internal implementation.
Here we look at three of our favorite rebranding examples 2017 has offered so far, with tips on how your business can learn from the rebranding wins of these global enterprises.
Read how Templafy can help with corporate rebranding process
Calvin Klein: making collaboration fashionable
In true millennial style, in February 2017 fashion giant Calvin Klein launched their new logo design on Instagram. Marking the start of new hire Raf Simons' brand refresh, the globally recognizable brand name had been noticeably tweaked, with the logo letters now in uppercase and placed closer together.
As detailed in the Instagram post, the rebranding process was a collaborative project with British designer Peter Saville. Best known for album cover art and poster designs for Manchester's Hacienda nightclub, and with fashion clients ranging from Lacoste to Y-3, Saville worked closely with Calvin Klein's in-house creative team led by Simons to create a new brand image that represented a "return to the spirit of the original."
Simons' continued with this collaborative approach in the lead up to his first Calvin Klein collection, recruiting Sterling Ruby to revamp Calvin Klein's Madison Avenue flagship store in August. Again, Ruby worked with the team to design a store refresh hailed by industry commentators as "pure art" and a "celebration of the future of the brand."
Rebranding process tip: Get your team involved in the rebrand
Simons' brand management plan balanced external talent with his own team's input, which acted to include and motivate rather than alienate employees during the transitional process. As Forbes put it,
A brand positioning that best motivates the team, that they can deliver, is the only one that will really work.
As the people on the frontline of company changes, and daily communicators of your brand identity, your employees are your best brand advocates and it's key that they feel part of the rebranding process. Hands on logo designing Calvin Klein style might not be realistic for every new corporate identity but by making the rebranding process an interactive experience - whether that's rebrand workshops, live progress updates or an internal brand launch party, your marketing strategy will help secure employee buy-in and early adopters of your new brand positioning.
Converse: the power in staying loyal
Following its new brand strategy: "to serve the daring spirit of youth with tools that enable movement(s)", in July 2017 Converse posted a new logo design on their social media channels and website.
Likened to the effect of Nike's swoosh, Converse introduced a new star and chevron logo; reportedly to represent a brand moving forward and convey a younger brand image with a brand build more relevant to digital audiences.
Speaking of the company's rebrand Adam Cohen, VP of Converse Brand Design explained "We're not going to do anything to upset iconic marks like the Chuck Taylor logo". Cohen continued by assuring audiences that the full rebranding process would be a gradual roll out, with incremental updates to help consumers adjust to associating the new logo with the brand throughout the year.
Rebranding Process Tip: Be authentic and strategic
Unlike unfortunate rebranding cases of the likes GAP and Yves Saint Laurent, Converse acknowledged that while brands have to keep evolving to remain relevant, it's important to be aware of what your customers value to maintain positive relationships with the brand. Brand strategist Shannon Fitzgerald highlights this: "Make sure you're not leaving behind the things people love about your company. You must articulate why this is better – explain they'll still get the parts they already love plus new, exciting benefits."
As Cohen also alluded, rebranding is a strategic process that goes beyond a quick social post showcasing an updated logo redesign. You need to strategize and effectively execute the different stages of your rebrand both internally and to the outside world. This means considering how you rebrand everything - from email signatures to office signage, business pitches to marketing campaign assets. The strength of your brand is dependent on consistency and all risks to brand equity need to be considered thoroughly.
YouTube: the tools behind the cherry on top
With the rising success of Facebook as a video platform, it's not surprising that in August, YouTube's 2017 marketing plan revolved around a major rebrand for the first time in its history.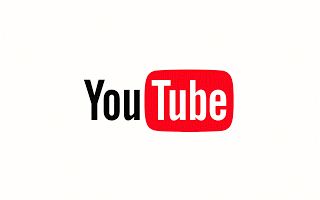 Taking to YouTube's official blog, Chief Product Officer Neal Mohan discussed how much YouTube and the industry has changed in its 12 year history, validating the need for a new look to match new capabilities: "Our new look applies [Google's] material design to YouTube and delivers a fresh, simple and intuitive user experience that lets content shine." He also pointed out that YouTube's shiny new logo design was representative of this change; compatible with even the "tiniest of screens" and "the bright red cherry on the top of the update sundae."
Importantly material design gives teams the tools they need to ensure every visual element from loading screen to font color is on-brand and reflective of a brand's identity. This toolkit gives the YouTube team the freedom to create and bring the brand to life across numerous executions and channels while maintaining the consistency and quality users expect of one of the world's greatest digital brands.
Rebranding Process Tip: Get the right tools for an effective rebrand
Any resources that help people correctly implement new branding will be a major asset in your rebranding project plan. Giving busy employees the tools they need to easily implement new brand visuals facilitates consistency and avoids the risk of derailing rebranding process strategies with misuse of branding or remnants of the old brand world.
Automation tools, such as Templafy for example, provide end-to-end solutions to ensure your new brand identity is rolled out as intended across all communications, guaranteeing brand compliance. With Templafy acting as a central hub for all best practice templates, brand elements and digital assets, brand managers can update company visuals and templates centrally to ensure the newest version is used across all documents.
Templafy's built-in Brand & Compliance Checker also allows employees to easily validate documents from PowerPoint presentations to emails by identifying any off-brand problems or content including fonts, company colors, and logos. At the click of a button it offers users alternative on-brand options to replace any off-brand content, ensuring all documents and emails are compliant with the latest company standards.