At the beginning of every new year, swaths of forecasts arrive on impactful tech trends for the next year. In 2018, we seem to have come at a crossroads in enterprise tech, reminiscent to 2007 where we were introduced to Hadoop and the iPhone.
Some people call this artificial intelligence, but the reality is this technology will enhance us. So instead of artificial intelligence, I think we'll augment our intelligence.
In 2018, it will still be about the cloud, AI, machine learning and aligning management processes but we predict there will also be a growing trend (and tension) towards centralization of process versus decentralization of data through enterprise blockchain technology. Expect some rapid changes in these enterprise technology trends this year. Keep reading to learn more.
What do we mean by 'Enterprise Technology'?
In terms of enterprise technology and software, you are looking at taking care of the needs of an organization as opposed to individual end users. Whether it is cloud software, a document management system, CRM or something else, enterprise technology solutions focus on solving business problems.
Companies in this group include large businesses, charities, schools and other large organizations. Some examples of enterprise technology include:
Customer relationship management systems
Accounting software
Business intelligence
Cloud software
Enterprise resource planning
In addition, enterprise technology has greater demands and requirements such as greater reliability, security, performance, availability, integrations and compatibility with current systems.
Unlimited Data
Consumer data has proven to be a windfall for enterprise companies, especially in terms of commoditization. In 2018, expect data collection to take even more priority as consumers become more connected by relying on their many devices for daily tasks.
What does this mean for enterprise businesses? Well, for one, it means access to an explosion – even an overload – of customer data. So, what is the impact? For starters, companies can continue down the path of facilitating more personalized ads that are hyper-customized towards specific segments of customers. Basically, companies can use this data to make customers feel as if you have read their minds.
The positive implications of using all this data efficiently, and for marketing purposes, will help produce more profitable outcomes for many companies who understand the benefits. When it comes to tech trends, the data explosion will only get more massive and more detailed. It is certainly one of the top enterprise technology trends.
General Data Protection Regulations
The GDPR is coming, and any company that handles the data of any EU citizen must be prepared. What is it? In January 2012, the European Commission designed a set of plans for data protection reform throughout the EU to make it "fit for the digital age."
In 2016, they came to an agreement on how it will be enforced. Andrus Ansip, vice-president for the Digital Single Market said, "The digital future of Europe can only be built on trust. With solid common standards for data protection, people can be sure they are in control of their personal information." At its core, GDPR aims to simplify the regulatory environment in the digital world.
In the past, companies had to deal with multiple localities whenever a data breach would arise. Now, there will be one regulatory and compliance body for the EU. The terms state that organizations will have to make sure that personal data is gathered legally, under specific conditions and that the data will be managed and secured to prevent misuse and breaches.
Also, organizations must ensure that the data of EU citizens are respected--and that they also have a right to see what personal data is being collected and to delete it if they request to do so.
Due to the GDPR, many enterprise organizations will have to spend an additional $1 million to $10 million to ensure compliance. Plus, they also have to hire a separate data protection officer. If you aren't ready, you are running out of time--GDPR will begin enforcement throughout the European Union on May 25, 2018.
Personalization
In 2018, expect to see apps become more personalized and relevant for each user in the enterprise environment. To illustrate, information will be sent to specified employees on a "need-to-know" basis. This is one of the future business trends that will make a massive impact this year.
So, employees will get data relevant to their job requirements as opposed to sorting through disjointed dashboards trying to find what they need.
Read more about dynamic templates and smart documents
For example, you can personalize templates automatically with Templafy's Dynamics. As a result, up-to-date company details and personal information are always readily available for individual employees. In addition to personalization, automated compliance is applied to every document and presentation.
Watch a short video and learn more about Templafy Dynamics:
Another example would be in the form of training alerts. Previously, enterprises would send company-wide alerts to all employees about upcoming training sessions-- it was up to the employees to determine whether they had completed that particular training or not. In 2018, compliance training will be sent as alerts and only to employees who have not completed certain modules.
Centralization
What if you never had to leave your Microsoft Office application to access any document you needed? Well, 2018 will also be all about digital centralization – as in, a central repository for all your templates and branded document assets. To illustrate, Templafy is an enterprise-level solution that ensures your employees will always get the latest version of templates integrated into Microsoft Office.
Watch a short video about Templafy centralized Template Library
Furthermore, it is presented within a user-friendly admin interface which can be accessed and edited from any location in the world. So, all on-premise, remote, contract and branch employees can access on-brand presentations, emails and documents in real time.
These are the types of features extremely important for companies who want to ensure compliance, brand integrity and consistency. As a result, all employees can become company and brand ambassadors.
Blockchain technologies
According to Cyber Security Ventures, cybercrime damage costs are predicted to hit $6 trillion annually by 2021. During the last six months of 2017, the Department of Health and Human Services reported that over 2.5 million individuals' personal healthcare information was breached. The good news is blockchain can offer some relief.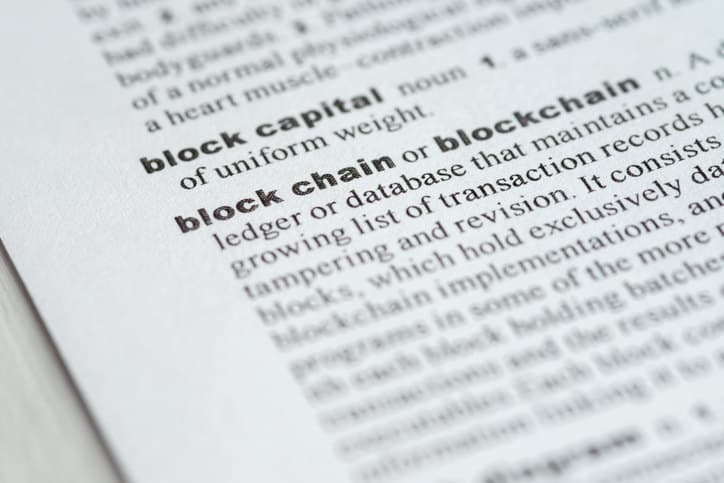 This is the peer-to-peer virtual currency behind Bitcoin. Yet, blockchain can do a lot more than simply Bitcoin mining. In fact, Blockchain offers another method for storage and sharing information that sidesteps security hurdles. To illustrate, enterprises are moving towards the decentralized data storage that blockchain technologies can provide.
The online-record-keeping systems use pre-established cryptographic techniques that can be verified by a network of computers. The name blockchain came about since the "blocks" of the distributed network are not added to the chain without validation.
Furthermore, in 2018, blockchain will be offered in terms of blockchain-as-a-service (BaaS). So, businesses can inject traceable data-authenticity advantages into their systems.
AI and Machine Learning
You were probably expecting this to be a trend in 2018, if so, you were right. And, AI--manifested through machine learning algorithms--will become increasingly incorporated throughout a wide variety of applications. Almost every new platform, device or app will have some version of AI.
Read next: How to use document assembly software to become the office cyborg
This is the year that both AI and machine learning will become the norm--think of it as an acceleration. Enterprise companies will now have the ability to use AI to benefit current business ecosystems and decision-making processes.
Moreover, Deloitte Global states, "In 2018, large and medium-sized enterprises will intensify their use of machine learning. The number of implementations and pilot projects using the technology will double compared with 2017, and they will have doubled again by 2020."
When utilized strategically, AI can produce massive payoffs in terms of optimization of various tasks. In fact, it will help employees do their jobs better. In 2018, enterprise digital transformation will come about with a focus on narrow--not general--AI technologies.
Get Ready for 5G
If you want your network to soar through the roof, then it is time for 5G phones and a 5G network. Some say the central story of CES 2018 is preparation for 5G. Consider this: 5G will be 10 times faster than 4G. In that case, data will flow much more freely and quickly than ever before.
As we mentioned earlier, in terms of future technology trends 2018, this year is poised for a revolution. Now is the time to prepare for a new generation of Internet, and it will transform how consumers and developers use and think about streaming content and apps. If you thought the Internet was fast now, brace yourself.
Smart Things
Without AI, this wouldn't be one of the top enterprise technology trends. Yet, with the proliferation of AI and machine learning, smart devices will have the ability to interact with people in a much more intelligent manner than in previous years. Smart devices won't need supervision, they can complete tasks through machine learning.
Some examples include autonomous vehicles or vacuums. Moreover, you'll see more smart devices working together with or without human input. Right now, the military is leading the way by studying how to manage and automate drone swarms for use in defense. This year will certainly be a time of wonder and technological advancement of epic proportions.
Read next: How to use document assembly software to become the office cyborg
In Conclusion
There you have it, a comprehensive list of the latest enterprise technology trends. It is all about improvements in document management, centralization, AI proliferation, explosive data and even faster Internet speeds. Buckle your seatbelts because this year is going to be a serious whirlwind.