With the rise of business tech such as cloud-based software, document automation softwares, smart documents, digital hangouts and smartphones, the traditional 9-5 work setup is increasingly giving way to virtual offices and an age of BYOD (that's Bring Your Own Device not Bring Your Own Drink for those of you grabbing the merlot for your next meeting).
Increasing need of tools for remote workers
This migration to digital working spaces, remote employment and flexible hours doesn't seem to be slowing down. For example, according to a US federal government report, 47% of its workforce (1,020,034 people) were eligible to work remotely; whereas a recent Department for Business survey showed that more than 90% of its analyzed companies offered flexible working of some kind.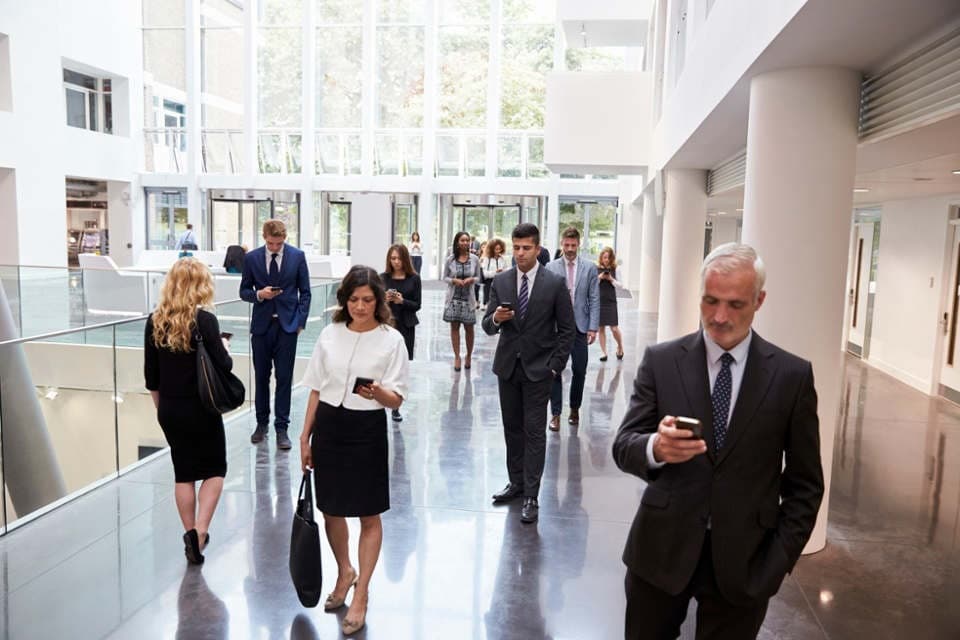 Alongside advanced tools for remote workers, this shift in work culture and environment is largely down to the benefits it brings to both employees and businesses. Not only does a more flexible workforce reduce office rent and company overheads, it creates a happier workforce. When comparing home workers to daily commuters, the UK Office of National Statistics found commuters to have lower life satisfaction, lower levels of happiness and higher anxiety.
In terms of productivity, a Chinese study found working from home can add an extra working day of increased productivity and a 2016 US study found 91% of remote workers felt they were more productive at home than in an office environment.
On the flip side however, the same US study discovered that when working remotely over half of those surveyed couldn't access corporate documents through a mobile device and 68 percent wasted time working on old versions of documents.
With the corporate world moving to more agile, digital workplaces, businesses need to make sure they are providing the right tools for remote workers. Smart documents are one of these essential productivity-enabling tools. We take a closer look at smart documents and discuss the potential revolutionizing effects they could have in competitive industries catering for employees on the go.
What are smart documents?
At their most basic, smart documents also known as intelligent documents are files programmed with functions that help you carry out work tasks. For example, Microsoft Office programs such as Word and Excel can be programmed with smart document solutions such as formulas and templates to speed up work solutions. As smart documents, they can also be shared and collaborated on; with the ability to process electronic edits and changes from other users. In this context, most businesses will be using some form of smart documents such as sharing co-written word documents, PowerPoint templates or central libraries of brand assets.
With the increasing demand for more sophisticated tools for remote workers, intelligent documents have however consequently evolved. Hosted via the cloud, dynamic templates such as those offered by Templafy, can integrate with Digital Asset Management software, CRMs, and central databases to allow employees to access and edit on-brand, pre-populated documents from any device.
For instance, your HR team is likely to have a hiring process in place based on contracts created on word documents such as Microsoft Word. If a contract template is converted into a smart document, it can be linked up to a central database that automatically populates the document with specific, personalized information such as employee name, department details, legal disclaimers and a company's address. New hires can make amendments in areas authorized by the HR team, meaning control is always maintained over certain document elements. When both parties are happy with the contract, they can use smart document management features such as an eSignature to finalize the agreement from anywhere in the world; providing a unique signature, time and VPN address.
Essentially, smart documents are designed to save employees time and enable more effective workflow and communication between different users. Editable fields, controlled document elements and instant sign-off allow individuals and teams to work quicker with more streamlined processes available from any device or location. Importantly, auto-populated templates allow less room for human error or brand compliance issues such as the use of an old logo, outdated disclaimers or incorrect billing addresses.
Industry example of Smart Docs in action: Automating real estate
Although not yet returned to its pre-2008 status, competition in the real estate market is as fierce as ever. With the rise of "proptech" and share-stealing online estate agents, the industry is facing serious disruption and the reality of a sellers' market where properties will come and go faster than it takes the postal service to deliver a document from one office to another. Realtors, who are often in the field with clients, need advanced tools for estate agents to help them close the deal wherever they are, as quickly as possible.
Furthermore, realtors are highly connected individuals. According to the National Association of REALTORS, 91% of realtors use social media to promote their business, 10% have a blog and 62% have a personal website. As digital natives, it makes sense to employ tools such as smart documents to their day to day.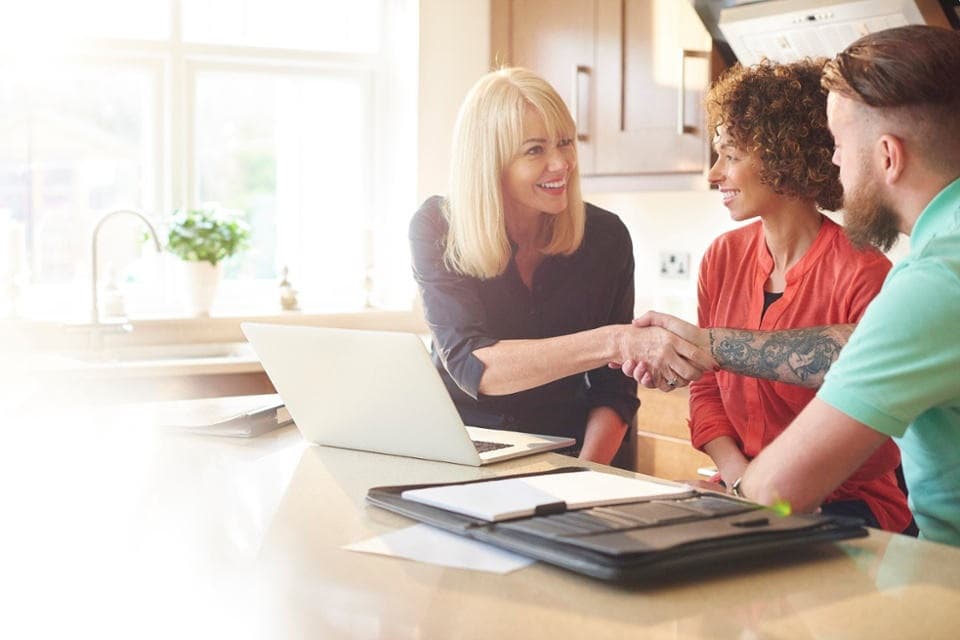 Imagine a situation where an estate agent has found a tenant to rent a flat. Rather than wasting time travelling to and from the office to draft up a contract for a prospective rental agreement, using smart document management they could access an automated contract with all the correct information. Using their mobile device, they could close the deal there and then by filling out editable fields with the client and finalizing the contract through secure eSignature functions. With email signature management software, all communications with clients will always be on-brand and pull through any vital legal information. Saving time on commuting and paperwork, these tools for real estate agent free up time to head straight to another property viewing, maximizing sales opportunities.
A similar process extends to property sales. The time that it takes solicitors, surveyors, buyers, and third parties to handle various contracts is a lengthy and time-consuming process, which in an aggressive market can lose the sale altogether. Contract negotiation can be sped up with intelligent documents allowing for easier sharing and collaboration between all parties - no matter where they are. If a seller is not based in the same country or an individual is unable to communicate during office hours, they can simply log on to a mobile device to review and approve changes at any time, from any location.
Smart documents also offer realtors easier, quicker, and more effective ways to engage with online audiences. In their 2017 report, The National Association of Realtors discovered that half of all buyers frequently used the Internet to find their home, and a staggering 93% of buyers 36 years and younger used the Internet throughout their search process. From lease extension letters to an inbox full of new property listings, realtors need to be constantly communicating to ensure they don't miss out on key sales opportunities.
Given the number of locations and clients such realtors oversee, dynamic templates are a way of managing these different addresses and profiles. To save time, word documents or Outlook emails can be automated, with templates pulling in key information from databases to deliver personalized and relevant offerings to prospective buyers.
Smart documents also ensure realtors avoid common mishaps such as typos, grammatical errors and incorrect client details; always maintaining the utmost professionalism. As a highly visual market, smart document management enables the integration of digital asset management software such as Bynder or Brandworkz, elevating the quality of documents created.
Smart documents can revolutionize workflows in any industry from real estate to healthcare, media to insurance. If you'd like to find out how your business can profit from the benefits of smart document management, increased business intelligence and more effective enterprise content management, get in touch with us.