'Content marketing' has been a go-to business buzzword since first bandied about in 2001. A deliberately broad term, "content" is the catchall for downloadable, searchable and consumed marketing outputs used to attract and retain customers.
Almost two decades later, the world of content marketing is showing no sign of slowing down. Last year in the US alone, B2B firms spent more than $5.2 billion on content creation, and this year over 70% of B2B and B2C firms are predicted to have created more content than they did in 2016. By 2019 it's predicted that content marketing will reach the dizzying heights of a $300 billion industry.
Marketers have for years now declared that "content is king" and this is reflected in budgeting, where content marketing consumes almost two-thirds of a company's daily internal resources, inefficient content operations are costing B2B firms 25 cents of every dollar spent on content marketing. In today's highly productive industries has your business got an effective content generation system in place? And does your Marketing Asset Management (MAM) measure up?
Learn how Templafy can help you with brandcompliance and validation.
According to the Content Marketing Institute, the reality is many businesses don't - with their research reporting that 18% of companies felt they didn't have the right technology in place for content marketing services. On top of this, when asked about their biggest content creation challenges, 90% of B2B companies named redundant content creation efforts (90%), difficulties coordinating content creators (81%), and repurposing content (64%) as their main problem areas.
Luckily, there are also more optimistic stats out there for today's generation of content marketers. Gleanster has found that organizations that invest in digital asset management software, create twice as much content as their competitors and they do so 163% faster.
If you don't already have content optimising technology in place, we've got three words for you to focus on for 2018 - Marketing Asset Management.
What is Marketing Asset Management (MAM)?
Neatly summed up by Gleanster, Marketing Asset Management software is "an emerging class of technology that uniquely addresses the fundamental issues of a distributed marketing organization." With global workforces now transformed into active content generating machines, MAM tools are an arm of cloud digital management that help access, control, produce and collaborate on content; streamlining workflow and increasing productivity.
Digital Marketing Asset Management includes:
Dynamic templates: unlike 'static templates', dynamic templates use plug-ins to personalize content and pull in unique data. This means personalized information such as company details, user profiles, visual brand elements, digital assets, legal disclaimers and even document translation and language spell checks can be used to edit best practice, pre-approved text files. The upshot? Employees no longer need to start from scratch or build on existing documents – both areas prone to human error.

Digital Asset Management: "DAM" tools essentially act as a company's 24/7 remote access to a marketing assets library. They enable users to easily store, catalogue and search for pre-approved digital assets such as images, videos, text elements and logos. For example, Templafy is fully integrated with the DAM softwares such as Bynder and Brandworkz. These partnerships give employees direct access to brand assets from any Office applications. All they need to do is open the document, hit the Bynder or Brandworkz icon and insert the assets wherever needed. This ensures all business documents produced are aligned with your latest company standards. Say goodbye to the days of Googling and using rogue, off-brand visuals.
Read next: Digital asset management systems - How to make it work?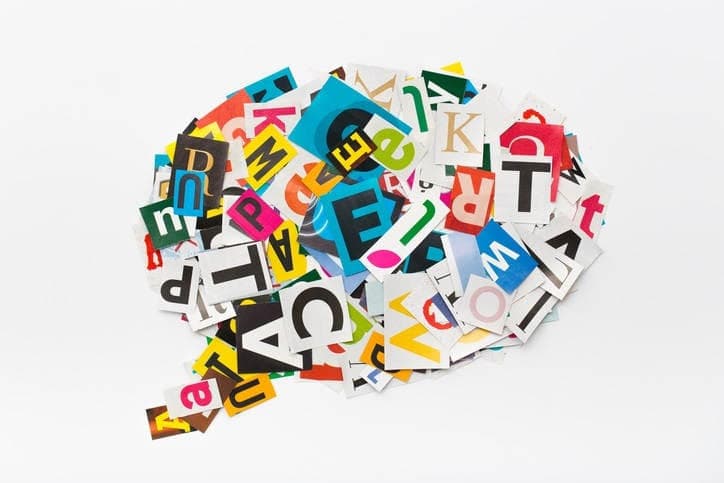 Integration with content creation tools: enables enterprises to increase the rate and quality of content. With built-in applications Marketing Asset Management software allows for both big and seemingly small but vital brand communications to be carried out within the same platform. Templafy's Email Signature Manager is a great example of this. Through the Templafy dashboard, authorized users such as Brand or Marketing Managers are able to create approved email signatures and email signature campaigns, which when rolled out company-wide, are automatically personalized with individual team members' data.

Streamline approval functionalities: As many content producers know, internal approval processes can have a major impact on the content creation process. In fact a recent study suggested that the primary cause of missing deadlines was down to 'approval delays, communication issues, and "general chaos."' An instrumental role of digital Marketing Asset Management software is to tackle this problem area. Alongside centralized control of brand and digital assets, handy features such as Brand & Compliance Checkers are extremely valuable in a bid to elevate the approval process pressures. Such plugins are able to identify any off-brand elements, alert the content producer and provide alternative, brand compliant options at the click of a button.
What are the key benefits of Marketing Asset Management?
Each year inefficient content creation processes cost B2B companies in the US around $958 million. Impacting factors range from length approval processes to replacing off-brand assets, switching between programmes to check brand guidelines to producing documents from scratch. On the other hand 'top performing' companies that invest in MAM tools have been proven to generate 2-3 times more local revenue than their competitors and lower local agency costs by up to 75%. A primary benefit of Marketing Asset Management software? The potential to increase your company's bottom line.
Improved access to and ease of content production, subsequently affects employee time management and productivity. Instead of wasting time hunting down assets and checking the latest brand guidelines, content creators can focus on producing high quality work. For example, rather than editing an old document or starting from scratch 80% of marketing top performers use templates to replicate the production of similar digital assets. Freeing up an individual's workload so they can concentrate on what they've been hired to do benefits all parties involved. If you're in IT, HR, sales, marketing or even the branding department itself, it's a better use of time to be creating content as effectively as possible without additional approval processes or concerns for brand integrity.
Lastly, a huge win for those with sophisticated Marketing Asset Management practices and software is the optimization of brand consistency. Particularly with large and international organizations, the ability to centrally control vital elements of a company's content, while at the same time empowering local departments and individuals to customize this information, hits a content marketing sweet spot. Content can be personal, targeted and relevant without compromising the brand identity; providing customers with a united brand experience at every single communication point.
Watch a short video introducing Templafy BrandChecker feature (30 sec):