2018 was a big year for Templafy, both in terms of company growth and advancing our product capabilities. As 2019 begins, we thought it would be a good time reflect on the highlights of the past year. From tripling our revenue and opening new offices globally to adding many product features, here are some of the big moments for our product and company.
January
To start 2018, we had a big product feature update which provided advanced options for filtering access to company content by user groups defined in Templafy. This feature update means employees see the most relevant content for their role while allowing admins to assure only those with permission can access certain content and email signatures.
February
Our series B funding of $17.2 million in February represented a huge investment in Templafy. The funding was given to help accelerate our ambitious growth plan, including scaling operations and expanding our product offering. We greatly appreciate our investors, Insight Venture Partners, Dawn Capital, SEED Capital, Preben Damgaard and other private investors who believe in our ability to solve document anarchy.
March
March was full of product advancements. We launched our integration with SalesForce, making it easy for users to create on-brand and compliant sales contracts, quotes and product catalogs. We also released a public API which allows for image uploads to Templafy from any place a company may store them, such as a shared image drive.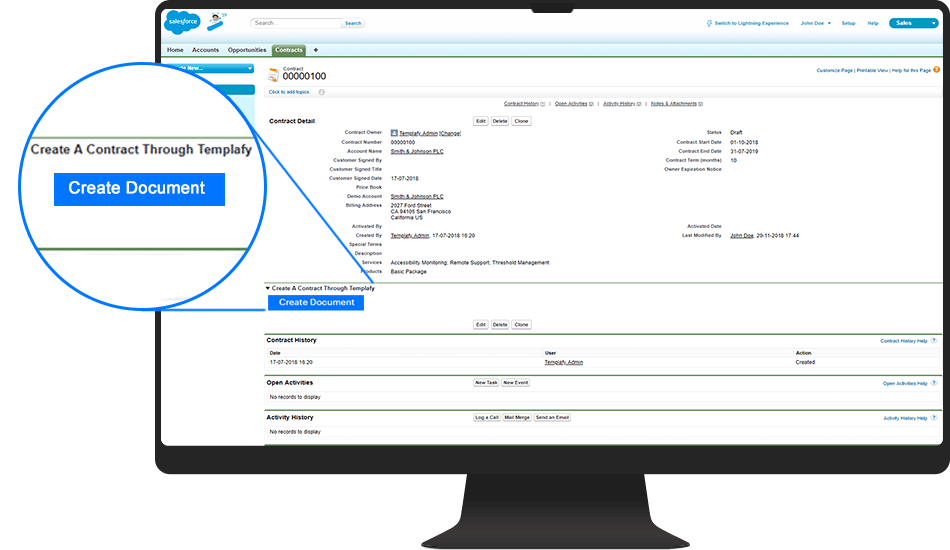 April
We added some exciting Templafy features in April as well. One of the big ones was font distribution which allows admin users to instantly distribute fonts globally, with no IT resources required. This is a huge time saver for brand managers and IT teams, as centralized distribution means new fonts or updates no longer need to be installed on all individual employee computers.
We also added improved image compression to the Templafy platform. This automatically compresses large image files before they are inserted into a presentation to reduce the size of the overall presentation file. Don't worry; users still have access to the original (large) image files if needed. It's the best of both worlds!
May
We improved our user interface capabilities by adding Danish and French to Templafy's web application language options.
We also threw an awesome party at our Copenhagen headquarters, complete with our own Templafy IPAs and party bags, to celebrate our success as a company!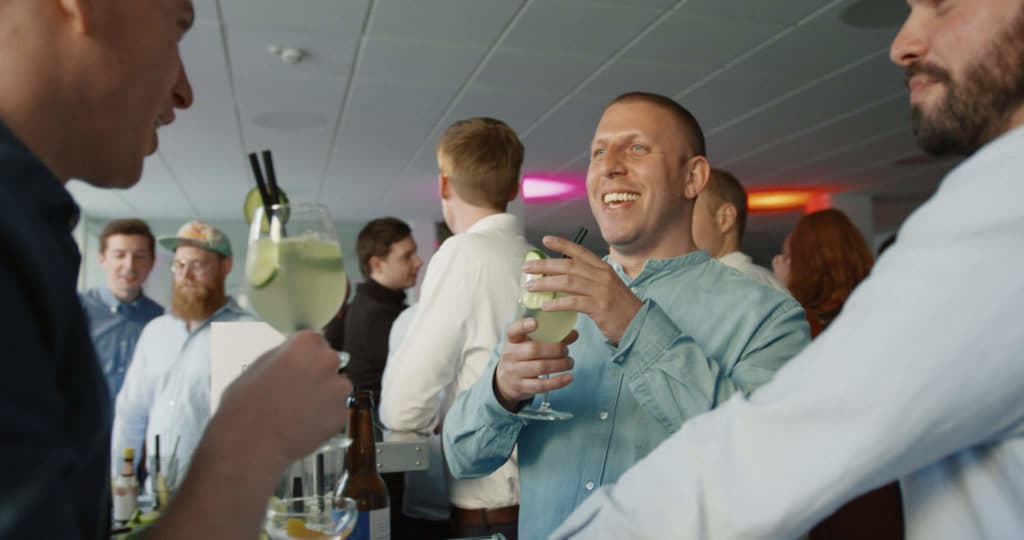 June
We advanced our Digital Asset Management (DAM) integration capabilities by creating a generic DAM integration. This provides the option to integrate with another Templafy image library, or almost all custom DAM providers. Now it's even easier to make sure employees have access to your company's latest on-brand images.
July
As with most Danish companies, Templafyers spent most of July enjoying the beautiful Danish summer or going on a well-deserved vacation. Work hard, play hard!
August
In a huge and exciting move for Templafy, we acquired Berlin-based Veodin, which added Veodin's popular "SlideProof" add-in to part of Templafy's platform as well as a Berlin office. Templafy was thrilled to add more product capabilities as well as skilled new team members.
As former CEO of Veodin and the current Managing Director of Templafy's German entity, Jan Mechtel, stated, "Templafy is the perfect match for us and SlideProof. Templafy is extremely fast at building a strong enterprise customer base and joining forces allows us to focus on what we do best: boosting productivity for knowledge workers around the globe."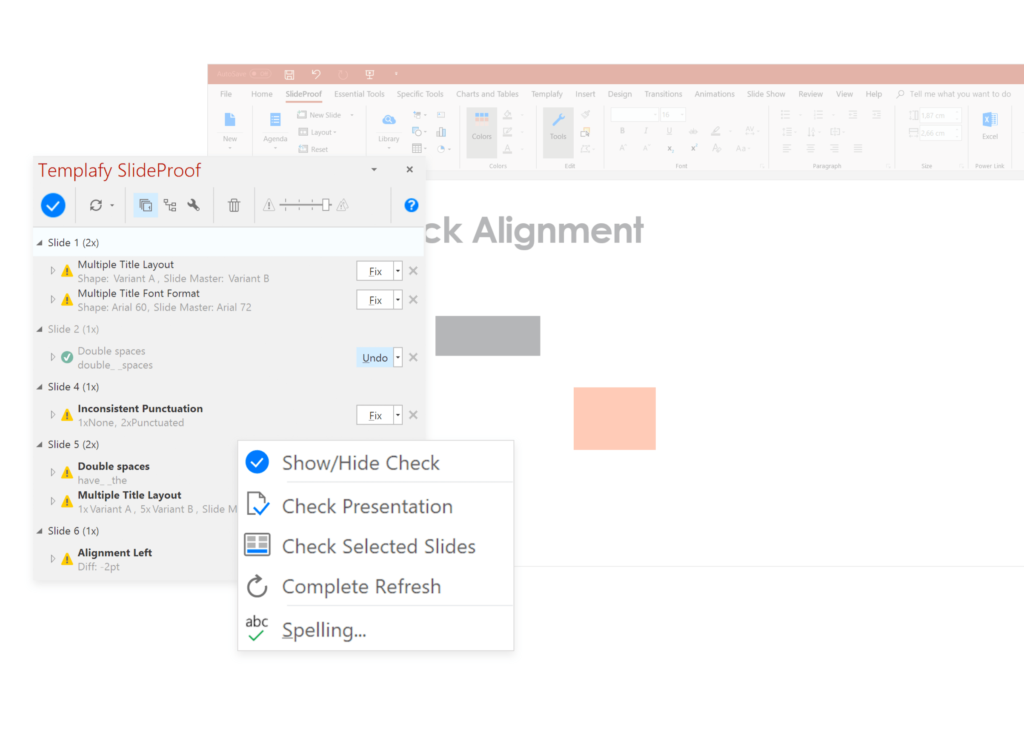 September
As part of the expansion into diverse markets, including the German market which many SlideProof users are part of, we added German and Dutch translations to our user interface.
October
October was one of the biggest months for Templafy in 2018.
We opened an office on 5th avenue in New York City. As Templafy CEO Jesper Theill Eriksen said, "A New York office is a natural next step for Templafy as it brings us closer to our U.S. customers and partners. Large enterprises are adopting cloud computing more than ever in the U.S., which also create the need for us to expand our presence."
All our work throughout the year was recognized when we won Startup of the Year in Denmark which qualified us for Startup of the Year in the entire Nordic region!
On the product end, we furthered our offerings for one of our biggest DAM integrations, Bynder. Company content for those using Bynder to store images and digital assets is now even more customized to users. Available content is different than the default provided by Bynder, based on who signs in.
November
November 2018 was another big month!
Templafy raised an additional $15 million from existing investors in our Series B round.
We were honored to accept the Nordic Startup of the Year award in November! This was a huge win considering the impressive companies that have come up in the Nordic startup scene. This prestigious award aims to support the success of the top 1% of startups. We're now in the running for the Global Startup Awards in 2019!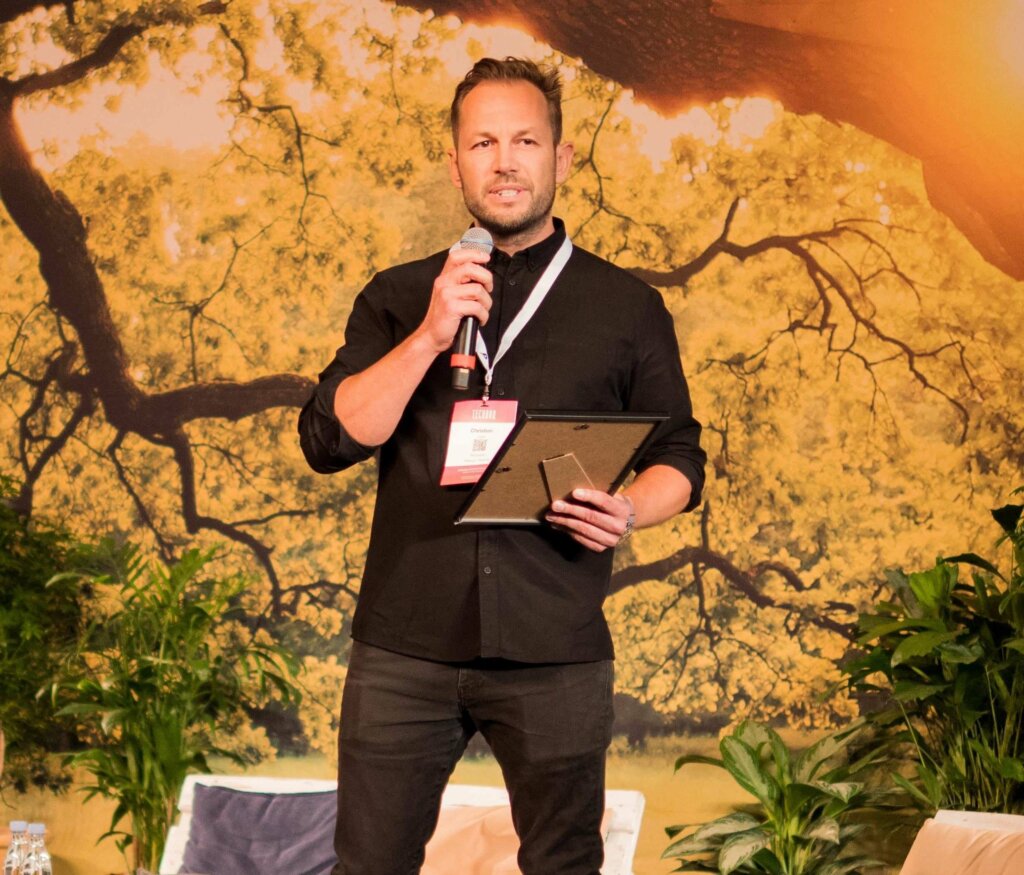 December
To wrap up a successful year for development, we managed to make our technology even stronger by introducing a new product portfolio. The Templafy platform now has seven different modules aimed to assist enterprises in taking productivity to the next level within their entire document management ecosystem. Expanding our product portfolio allows companies to build a solution that fits their specific needs.
By the end of 2018, over 900K Templafy licenses have been distributed worldwide.
The Templafy team could not be more excited to start a new year and continue to grow as a company, team, and product. Here's to 2019!
Interested in being part of the Templafy team? Take a look at our current career opportunities here.