When recruiting for our new Head of Pricing role, we couldn't have predicted we'd find a better candidate than Palle Broe. 
Alongside his achievements at Uber, Palle has also worked in Kuala Lumpa's fast-paced tech scene, featured in Talent 100 (Denmark's Fortune 30 Under 30), and is an angel investor in the mobility, logistics, marketplaces, AI/ML, and fin-tech sectors.   
To top it all off, he's also the founder of Graduateships, the first platform of its kind in Denmark that matches grads with the best work placements around. 
We sat down with Palle to find out more about his background, how he plans to apply his experience to his new position and what advice he has for graduates and those who share his entrepreneurial drive.
Check out our video below to hear Palle share some of his thoughts, and keep scrolling to learn even more about our new Head of Pricing. 
Tell us about yourself and your background.
I'm originally from Copenhagen, where I studied International Business.  After my studies, I did an internship for a venture building firm based in Malaysia, which focused on replicating successful business models and products proving popular in other markets.  
My time there was really transformative. I was immersed in a startup culture and gained experience working in this very fast-paced organization with some incredibly smart, driven people.  
When I returned to Copenhagen to finalize my Master's, I immediately knew I wanted to work internationally.  So when I graduated, I moved to London to work in operations for Uber. This was back in 2015 when Uber wasn't the household name it is today. 
Can you share more about your time at Uber?
I was at Uber for five years and during that time, took on four different roles. The first was working across the UK to launch Uber in many new cities and build up the product in the market.  
Then after a year and a half or so, I moved into a more centralized role at Uber HQ, focusing on the company's rapid expansion and ensuring that we were growing the brand efficiently.  This role allowed me to really get into all kinds of operational excellence, giving me experience and expertise in running multiple large-scale processes from a central hub and also leading our pricing team. 
Next, I spent three months in Vietnam with Uber, helping launch their scooter service. My main responsibilities here were leading strategic projects such as looking at how we recruit more drivers and increasing driver efficiency.  
Lastly, I got the opportunity to work in San Francisco in a position that was more product-led. My team focused on incubating new business ideas and developing products such as ride-sharing and food delivery.  
At the time COVID hit, I was leading the development of a new Uber product. Unfortunately, due to lockdown, the project was put on hold, but at that time, I was already looking for opportunities to move back to Denmark. I just had to wait for the right position and company, which led me to Templafy. 
Templafy is expanding into more and more countries and has huge ambitions. It's a company dominating an industry and is set to become a leading player within this field. I think it's just an incredibly interesting place to be.
What attracted you to Templafy?
I think there are three main reasons. Firstly, I liked the product. That's very important. I think you have to be passionate about the product and see its value of it. I've not worked for a company that couldn't use Templafy – it's such a time saver and helps companies operate much more efficiently.  
The second thing is that I knew some very talented people who already worked at Templafy. My old colleague, Emil, works here, and I was excited and impressed by how he talked about the company.  
Lastly, I knew I wanted to work for an international company. Templafy is expanding into more and more countries and has huge ambitions. It's a company dominating an industry and is set to become a leading player within this field. I think it's just an incredibly interesting place to be.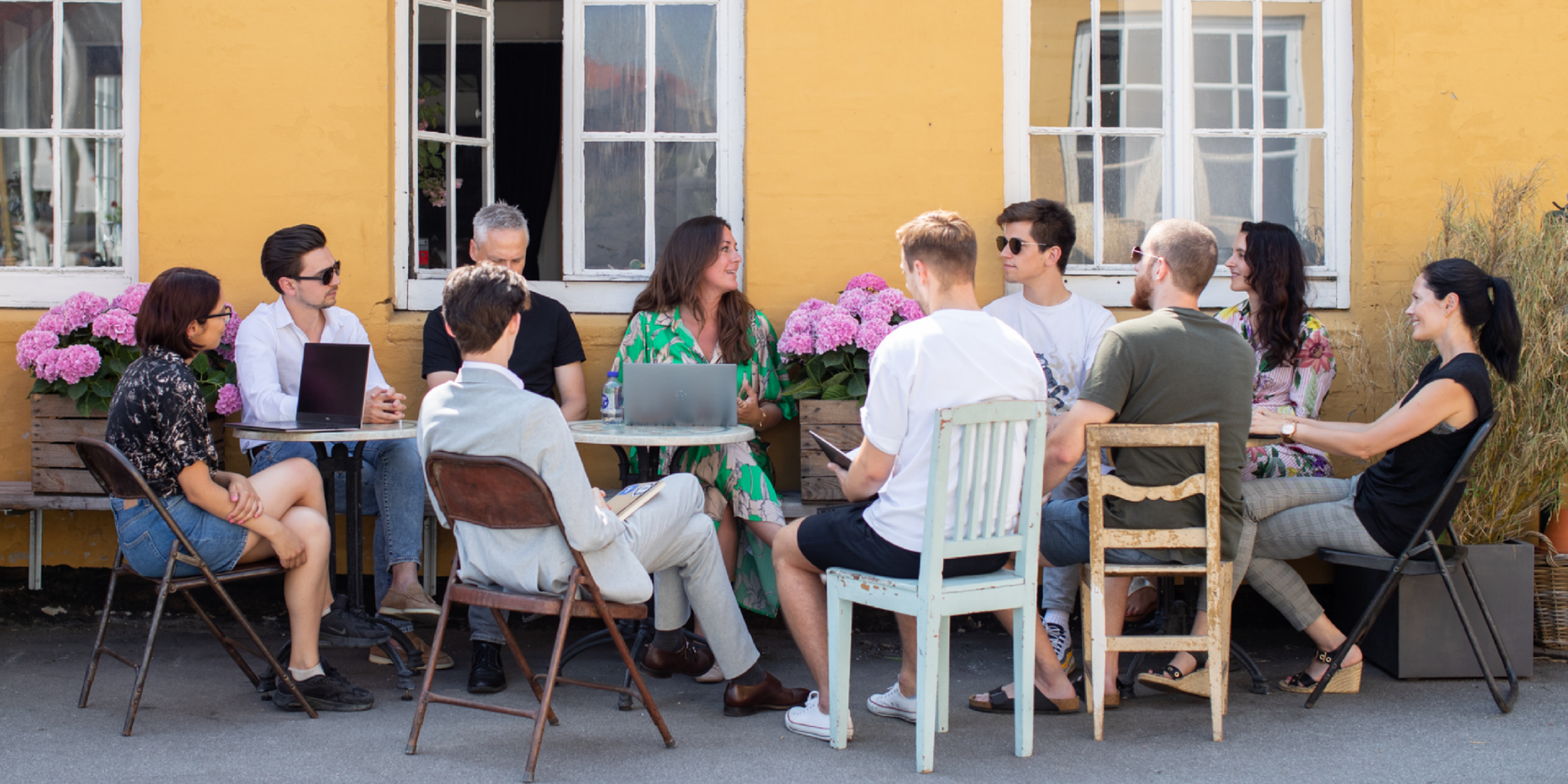 Read next: Belongingness and why it matters at Templafy
What does your role as Head of Pricing cover?
The role itself varies from company to company, but I guess one of the key objectives for any company is to make sure that they charge what the product is worth. You want to set a price that's fair to the customer based on the value you're delivering.  
Pricing can easily become very complex because there are so many components involved. The challenge is to understand how to price your services and products to make sure you keep growing and increase customer lifetime value.  
For Templafy, I'm helping to establish an understanding of that value for different clients and look at the different optimizations we can make. Particularly as Templafy is growing really, really well, we need to become even smarter about how we price our product.   
As founder of Graduateships, what advice would you give today's graduates?
I would always recommend going into a tech startup. There are a few reasons for this. 
Back in the day, you'd usually be advised to join a prestigious consulting or finance firm, but things are really changing now. The most interesting, impactful work happens in the tech world and particularly in the startup sector.  
I know from my experience that's where the smartest people are working and who better to learn from in the first years of your career? 
With technology, you also get to experience international exposure. For example, at Templafy, you get such a good understanding of how the world functions through working with different clients, offices, and markets.  
You can also have a much bigger impact at a startup compared to a large corporation. You get to wear many hats and are exposed to all the different parts of a business, helping you work out what you like and what you don't.  You have much more purpose and can make real changes in these much faster-paced environments.
What do you want to achieve at Templafy?
On a personal note, I think I'm very lucky to work closely with the team here, especially one of the co-founders, Christian Lund, who is incredible. I'm getting to learn from him and understand the way he thinks and does things. For me, that's very exciting.   
From a company point of view, Templafy is very ambitious. Even though we have Danish origins, we want to become a global household name in tech, and I want to be part of realizing that goal. 
If you'd like to read more about our colleagues, browse the Inside Templafy tag where you'll find interviews with people from different departments and roles.