Sales enablement is a function which is growing fast, and more organizations are becoming aware of its necessity. At its best, sales enablement can empower your sales team, improve your organizational alignment, and help you meet your business goals. But as a relatively young function, how can you be sure that you are optimizing your sales enablement for these purposes?
That's where this blog is here to help - we're going to delve into the concept of sales enablement, explain its importance, and offer some tips for how you can establish or improve it within your organization in a way that matches your needs. As sales enablement is a relatively young concept that is set to grow and add value, we'll mention the important elements to have at the heart of your sales enablement strategies to ensure you are in a competitive position to provide your organization with an advantage.
What is sales enablement? 
To start with, it's important to grasp the concept of sales enablement in order to understand why it can have such a benefit and the importance of optimizing it. Sales enablement is defined as: 'a strategic, ongoing process to equip the sales team with the tools, resources, and skills to make them more efficient, and ultimately improve sales execution and drive revenue.'
Put in simpler terms, sales enablement is ensuring that your sales team has all the resources necessary to perform their job to the best of their ability – making sure they have the right training, leadership, processes, workflow, and content, so they can focus on selling. Sales enablement is a multi-faceted area, combining many different angles to support the role – it's no use to just ensure your sales team has an easy and intuitive workflow if content in it is outdated and lacks impact. Similarly, it's pointless to provide your sales team with excellent content if they struggle to access it and are not trained to use it. Everything which empowers salespeople to do their jobs efficiently is sales enablement, but the crucial part is it all has to be part of a strategy if it is to help them effectively. 
Editor's note: Read how LRW always has on-brand and professional sales materials
Why is sales enablement important?
Sales enablement leads to salespeople being better equipped to do their job that, to put it bluntly, leads to more sales, which equals more revenue for your organization.
It's a big claim – that's why we've got the data to back it up:
And if that's not enough to convince you of the importance, consider how, over the past five years, sales enablement functions have increased in adoption by 343%, and the competitive edge that gives organizations who have chosen to invest in their sales enablement over those who have not.
The benefits of sales enablement aren't just external, either. Internally, the main challenges facing sales teams across organizations of various sizes are sales pressures and time to sale When these pressures are lessened significantly, it leads to a better level of employee experience. In turn, a better level of employee experience means work is completed more effectively, and there is a lower rate of employee turnover, saving the organization both time and money.
Essentially, investing in your sales enablement is a smart choice to both improve sales performance and also aid your employees' everyday tasks. However, this naturally leads to the next question of how organizations go about achieving this.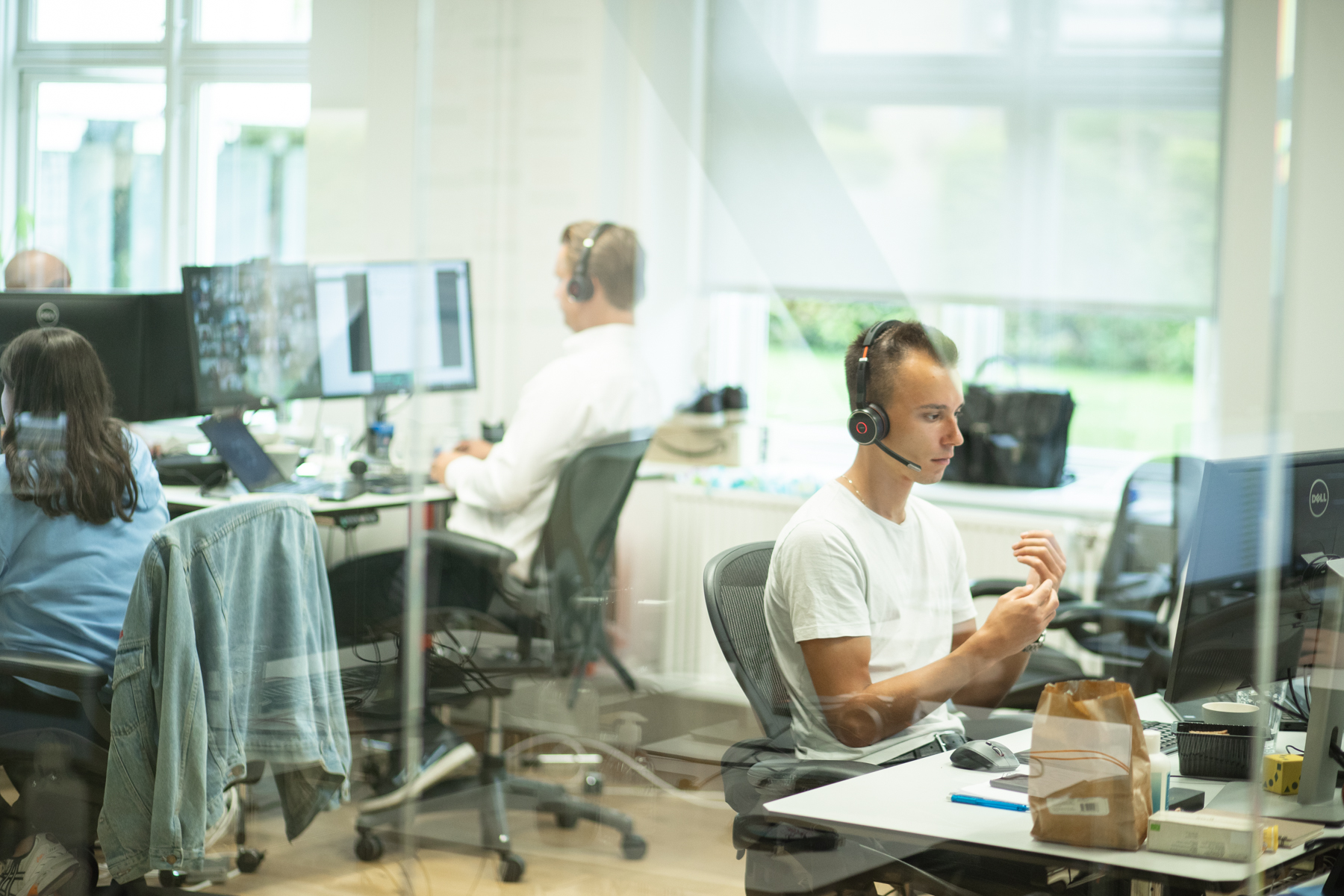 How do you establish sales enablement within an organization? 
It's one thing to know you want to focus on your sales enablement, but another thing entirely to make that focus a reality. If you're new to considering sales enablement in your organization, the following list will give you some helpful tips as you begin to consider what it looks like for you. If your organization already has an established sales enablement function, it's still worth exploring the following to make sure your priorities are in the right place and to see whether you can optimize your work any further.
Firstly, it's vital to have someone who is solely responsible for sales enablement – if you're a smaller organization or just beginning your enablement journey, then this might be just one person. However, it's a position that is likely to grow, and, in larger organizations especially, sales enablement will require more human resources to ensure it can function efficiently. 
It can be tempting to simply add the role of sales enablement to an already existing role, but difficulties arise here as sales enablement is, by its very nature, a cross-departmental role. Sales enablement needs to know what Marketing is doing, how Sales work, what HR processes are, how Customer Success frame their work, and the latest product plans and developments - and that's just the beginning! If those responsible for the advancement of sales enablement are more closely aligned with one particular team, they're likely to emphasize that team and its priorities, instead of approaching all teams with the objectivity necessary to place the priorities of the organization first.
To avoid this happening, it's wise to make sure that the sales enablement team takes the time to meet with all the different teams and gain an understanding of their projects and structures. From this, the key areas can be developed, and then considered alongside the organizational priorities.
Read next: How to choose the best sales enablement software for your company
Sales enablement only functions in line with the organizational priorities
It may be that sales teams would like to have more content to work with, but if the organizational goals are product development rather than growing their customer base, then that content isn't going to be helpful for the organizational goals, and sales enablement shouldn't prioritize it. 
It's likely that, when coming to a sales enablement role, organizations will soon realize the breadth of need is far greater than they can provide. That's why prioritization is important. There will be many areas to consider, and priorities need to align with the organization's greater priorities. The areas to consider will probably include technology, onboarding, learning and development, change management, people, analytics, and processes. 
Within this, the exact focus depends on what's happening in your organization too – if you're in a growth phase, the focus will likely be on onboarding and learning development, meaning sales enablement should focus on training materials and methods. If you're well-established, analytics may be more important to see what's working well and what could be improved. It's also necessary to regularly question if the current priorities are still relevant – sales enablement is a fluid process, and as such, involves a lot of change as it adapts with your organization. 
The role of technology in sales enablement? 
Regardless of the focus that your organization is taking at any particular time, the tools for sales enablement will probably involve technology. And technology is a great tool – there's so much available to fit very specific organization needs, and help processes work more quickly and effectively. 
Choosing software for your sales enablement is directly linked to what you'd like to improve on; the tools need to match the business priorities and areas of need. If you need salespeople to find content quicker, technology can support that, such as document management systems, digital asset management systems, and template management systems. If you need salespeople to improve on calls, technology can support that, such as call listening tools, which are helpful for ongoing training as they can record calls and help your salespeople learn from others. If you need to track customer data, then CRM systems are vital for storing all the relevant data along the sales cycle.
Although software is limited in how much it can help sales enablement function on its own, when it is selected to align with the organizational priorities with careful consideration of what will help teams, it can be an invaluable tool. 
The above information may seem daunting, but, as with most things, once you begin your sales enablement process, it will soon become easier to understand your organizational needs and how to provide solutions for them. 
Would you like to empower your sales teams even further through accessibility? Read everything you need to know about sales enablement software here.