With its ability to supercharge all stages of the sales cycles, from prospecting through to closing, sales enablement software has become the not so secret weapon of today's top sellers.
While solutions on the booming market vary, common features such as integration with CRM tools, account personalization, monitoring and tracking of engagement, more efficient use of sales collateral, and higher quality conversations with leads boost conversions, giving enterprises an edge over their competitors. It's no wonder that 92% of sales development teams describe this tech category as 'critical' to their team's success.
1. More time for selling
All sellers operating outside of sales enablement software will tell you the same thing - they don't spend most of their working day actually selling.
According to a study by Salesforce, sales reps spend around 64% of their time on admin tasks, and a recent Apptio report suggests 75% of a salesperson's day is spent on non-core or internal activities. That's a huge percentage of an employee's day where sellers aren't doing what they've been hired to do.
Non-sales based activities guilty of distracting sales teams from closing deals include:
Searching for sales collateral, proposals, and key documents.
Manually entering or managing data in CRM systems.
Scheduling meetings.
Creating emails (and sending them back and forth to clients).
Amending proposals.
Chasing signatures.
By automating admin tasks, streamlining workflows, integrating with other sales enablement tools (Salesforce and Hubspot CRM, for example), and facilitating effective internal and external communications, sales enablement tools can reduce low-value, repetitive activities by up to 23%.
Sales enablement tools mean that there's less time spent on tedious, monotonous tasks, so sales teams can focus on high-value sales activities such as closing deals, developing client relations, networking, analyzing proposal performance, and moving on to their next lead.

2. Better quality sales interactions
Not only do digital sales enablement tools result in more sales, but they also lead to smarter sales.
With the right types of sales enablement tools, employees can track customer interactions to pursue leads effectively or drop those that aren't likely to convert. For instance, a sales rep can quickly ascertain how many times they've called a client, if a proposal has been viewed (and if so, how frequently), which email templates have converted, who has visited their site, or what platform is the most effective for conversions.
With these deeper insights, a seller is then able to move away from intuition or emotion-based selling and make data-driven decisions, prioritizing deals that are more likely to close. The end result? An intelligent, streamlined and high-converting sales cycle.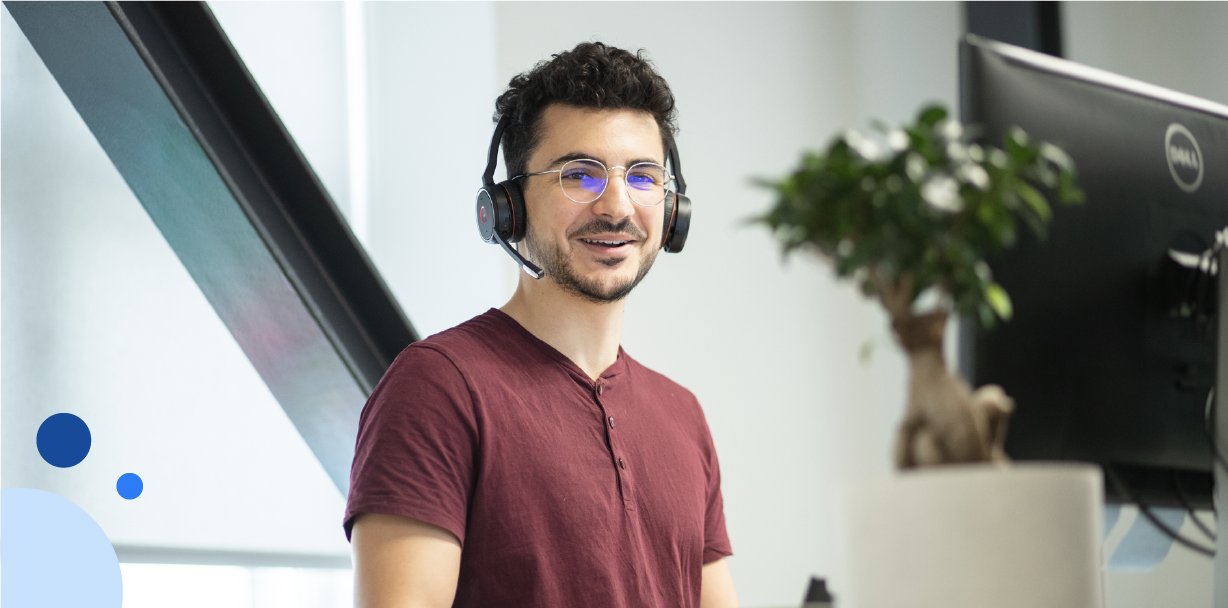 3. Improved customer experience
No matter what sector they operate in, today's buyers expect consumer-like experiences of sales and marketing engagement. No potential lead wants to feel like one of many names on your list or receive generic information on a channel that's inconvenient for them to use.
A few years ago, the B2B sector may have struggled to meet this level of expectation. However, modern tools for sales enablement are now designed to deliver seamless, highly tailored outreach campaigns, and to do so at scale.
With the right enablement tools for sales teams, employees can use automated features and smart integrations to offer buyers the following:
Personalized content (from proposals to microsites).
Quick proposal generation.
Real-time contract amendments.
eSignatures (no more scanning of contracts or the back and forth of sales emails).
Communication on preferred channels (whether in LinkedIn DMs or an Outlook inbox).
Consistent brand experience at every touchpoint.
Relevant follow-up discussions (with auto prompts and data in one place, effective communications are enabled throughout the entire buying process).
For companies willing to invest in solutions that optimize the buying experience, more meaningful business relationships will soon follow. Speaking on the subject of sales enablement tools, a 2019 Forrester report commented: "Your prospects and customers may actually be the biggest beneficiaries of these investments because they experience more tailored and meaningful interactions across the entire buy cycle."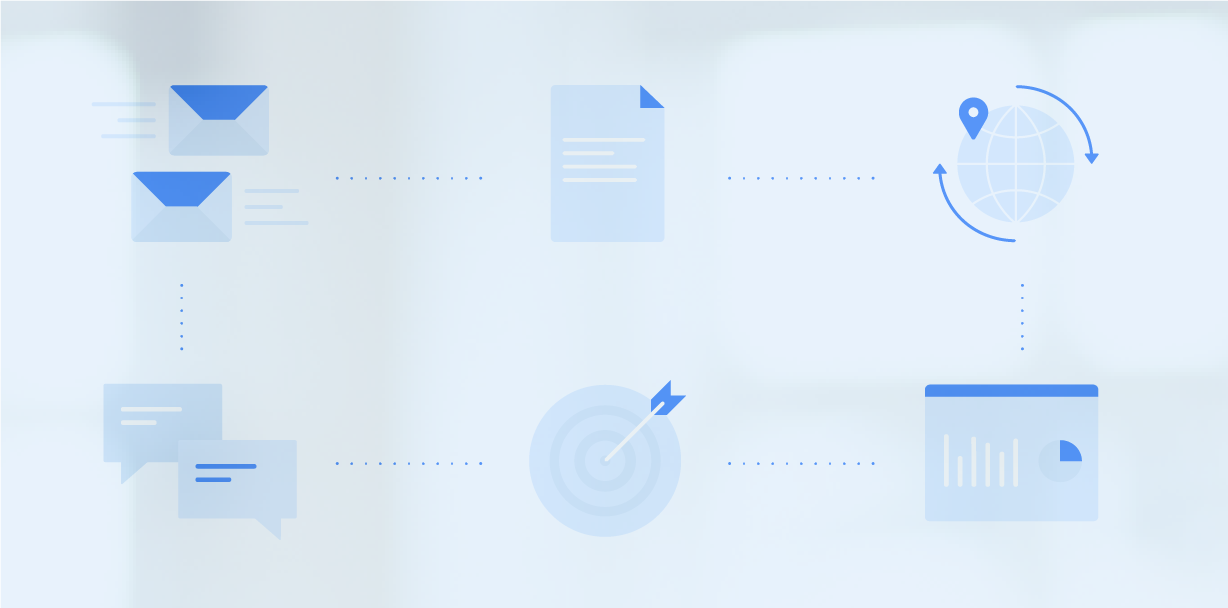 4. Optimized collaboration between teams
Tech-led efforts to improve sales enablement best practices such as efficient client communications also lead to major benefits for other departments within your enterprise.
Take the link between sales enablement and marketing efforts. When Sales and Marketing teams work together, they see customer retention at a rate of 36% higher and close rates that are 38% higher. Conversely, when Sales and Marketing teams fail to align with processes and technology, it costs companies 10% of their revenue per year.
The best sales enablement tools give employees within these two separate divisions the solutions they need to collaborate effectively. No matter where in the world they may be, colleagues can share audience insights in real-time, send quality leads, and, importantly, provide the sales enablement collateral sellers need to close their deals.
When teams aren't supported by the right technologies however, gaps between departments soon arise. This divide is often seen with sales enablement documents and assets. Sellers need relevant, on-brand, and effective content such as proposals, presentations, and research to nurture leads, maintain relationships, and close deals.
However, according to CSO Insights, 65% of sellers forget to use content created for their campaigns. A report by SiriusDecisions also claims that up to 70% of content produced by B2B marketing organizations goes unused.
One of the most significant sales enablement benefits of solutions such as document and template management software is ensuring a seller always has easy access to the exact files they need anytime, from anywhere.
For example, cloud-hosted, central repositories give sales teams 24/7 access to pre-approved, easy-to-find content. Compared to traditional methods, proposals can be made at a fraction of the time, with dynamic templates pulling through a client's personalized data into brand-compliant, well-designed documents. Versioning and co-authoring features facilitate effective collaboration and prevent issues such as overwriting vital information or sending the wrong file. Content can also be analyzed, giving marketing and sales teams greater oversight over their most effective resources.
By allowing departments to work together, sales cycles can be shorter, organizations can produce the best sales content possible, and conversion rates and revenue can be higher.

Sales enablement tools: worth the investment
In Forrester's recent study on sales enablement benchmarks and examples of sales enablement tools in action, researchers claimed that a modern sales enablement toolset has become "tablestakes" for any division, concluding that "the cost of inaction is higher than the financial investment in [sales enablement] tools."
Exploring the range of benefits sales enablement software offers today's sellers, whether shortening sales cycles or facilitating a better buying experience, it's hard to argue with these findings or the case for investing in this category of enterprise tech.
If you want to learn more about the sales enablement process, from its definition to a sales enablement best practice guide for implementation, check out our first article in our sales enablement series.
For a buying guide and comparison of sales enablement tools, we also recommend our blog post 'How to choose the best sales enablement software for your company.'