Operating against fierce competition, your sales team is up against a big battle. According to recent HubSpot research, 72% of companies with less than 50 new leads per month didn't achieve their revenue goals, compared to 15% with 51-100 and a mere 4% for businesses with 101 to 200 new sales opportunities.
In a bid to improve lead conversions, the industry is seeing a consequently boom in the global sales enablement software market - from $1.1 billion in 2019 to $2.6 billion by 2024. With so many products on the expanding market, choosing the right sales enablement software for your company can be a daunting task.
While sales techniques vary from business to business, we've broken down a standard sales process to look at some of the best sales enablement software options available, giving you a clearer picture of the benefits of using advanced technologies for optimizing your sales funnel.
What is sales enablement software?
Sales enablement software covers the wide range of varying tools, processes and content that helps teams increase sales conversions. Rather than one singular tool, sales enablement software is a combination of different technologies working together to improve the productivity, performance and revenue of your sales team.
Helping businesses "bridge legacy systems to modern applications", key features and benefits include automation, optimized content, training, lead management and the facilitation of effective communication between internal teams and buyers. Importantly, sales enablement collateral such as marketing and branding assets are aligned with sales efforts, so potential buyers always receive a consistent brand experience.
Essentially, the best sales enablement software strategies give a sales team everything they need to successfully close a prospective deal.
Where does sales enablement software fit in the sales process?
Sales enablement services are applicable to all phases of the sales cycle including:
Prospecting
Researching
Connecting
Presenting
Closing
Phase by phase, here's our top recommendations for various sales enablement software providers that can work together to optimize your sales process.
1. The best sales enablement software for Prospecting
More than 40% of salespeople describe prospecting as the most challenging part of the sales process. This early-stage of sourcing new leads is traditionally carried out by a mix of manual LinkedIn or job site searches, word-of-mouth recommendations or IRL networking events.
Sales enablement software Prospect.io is a great example of the power of introducing sales and marketing automation tools to this stage of a sales cycle.
The innovative platform (with its snazzy Google Chrome extension) includes features such as Email Finder and Email Verification which help sales teams find vital prospect information such as email address, phone number, job title and more. Eliminating time spent hunting down important and up-to-date contact details, sales teams have more time to spend on new leads and nurturing lead management. Plus, the tool also fully integrates with existing sales tools such as Hubspot and Salesforce.
Other handy sales enablement tools that minimize the manual labor of traditional prospecting tasks include the likes of CrunchBase (with its extensive startup and SME database), RingLead (particularly down to its DMS Capture feature) and Propeller CRM (for big picture, real-time prospecting sales pipelines).
2. The best sales enablement software for Researching
With all required contact details collected, sales reps then need to reach to their prospective lead (usually via phone or email) to establish whether the buyer and services are a good match. There's nothing worse than a sales team wasting their time on an unsuitable lead.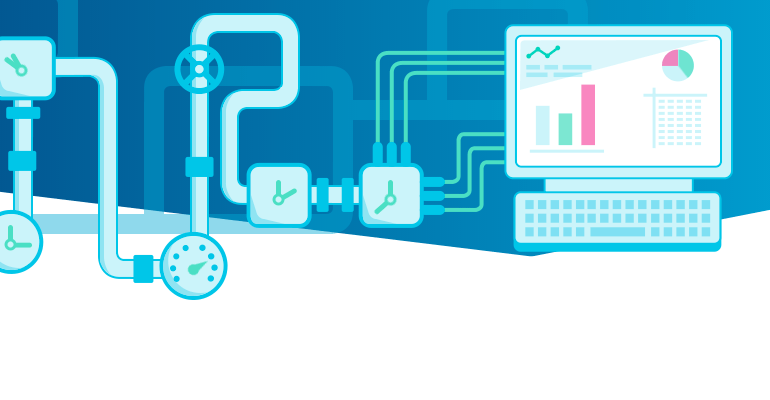 Datanyze, as well as containing some helpful prospecting tools, has a sophisticated 'eyeball' feature which allows employees to go onto a buyer's company website and pull up existing technology, tools, annual revenue and number of employees - providing all the information your team needs to determine if the lead is worth pursuing. Detective and DiscoverOrg are widely regarded as alternative candidates for top sales enablement software to qualify the future leads.
Read next: 6 things the best sales presentations have in common
3. The best sales enablement software for Connecting
When a sales rep knows their product could be valuable to a potential buyer, the next stage is making contact. However, reaching out to clients, especially cold, can be a long, frustrating process.
For email intros, types of sales enablement software that can make this easier include the likes of Boomerang, a Gmail Extension with useful functions such as scheduling emails to reach buyers at an optimum time and maximize the chance a sales email gets opened. If left unopened, the platform automatically sends a follow up email to prompt a response without an employee wasting time crafting another email.
HubSpot Sales is another popular choice for optimizing sales emails. Linked up to Hubspot's CRM system, the top sales enablement software enables advanced email sequences and the tracking of open and click-through rates. It also saves employees time by automating aspects such as rotating leads. You're even able to find out which of your leads have visited your website, plus you can make use of their live chat feature to connect with now warmer leads instantly.
Template management software such as Templafy use automation and brand compliance tools to make sure that when a sales email is opened, your buyer gets the right first impression of you - with all the correct information, visual assets, formatting, banner designs and email signature info displayed. An additional perk is its automated content creation features which mean employees spend less time crafting their deal-clinching sales email.
If picking up the phone is more your company's sales style, then there's a load of time-saving tools to streamline this sales process. Message Ninja, for instance, is a secret weapon for cold-calling. Designed to work to international time zones, the platform allows employees to automatically schedule calls for optimum times - giving your sales team the best chance of speaking to their contact. The software also has a "Ringless Voicemails" feature which automatically leaves pre-recorded voicemails for prospective clients so your sales team don't have to.
Ring.io is another great tool to boost cold-calling campaigns. With its Salesforce integration, sales teams can automatically track and log all calls within the CRM platform, with just one click make multiple calls and lists can be built and filtered with existing Salesforce data.
4. The best sales enablement software for Presenting
With your potential client engaged, the next stage is all about converting their interest into sales with a well-designed, killer presentation. As employees need to ensure a personalized yet consistent and on-brand look and feel is achieved throughout the pitch deck, this can be a timely phase of the sales cycle - particularly if documents are created from scratch.
Document creation software such as Templafy, can integrate with a long list of DAM software such Bynder, Brandworkz and Brandfolder, giving employees access to pre-approved asset libraries of ready-to-go slides and on-brand content elements such as images and logos right from within applications such as PowerPoint.
With the ability to cut presentation creation time by up to 50%, Templafy also customizes PowerPoint templates to an individual's needs, meaning generic company templates can be personalized enterprise-wide into thousands of different on-brand presentations all using the most up-to-date company assets and legal disclaimers. Handy brand checkers also alert employees if any content is off brand, offering up alternatives at the click of a button.
5. Sales enablement software for Closing
Followed by Prospecting, Closing is the second most challenging part of the sales process according to 36% of sales reps interviewed by Hubspot. Luckily, integrating document creation software with CRM systems can facilitate and speed up this final stage of your sales process.
With accolades including a place in Forbes 'Most Innovative companies in the world', Salesforce is the go-to platform for cloud-hosted CRM and when combined with Templafy's template management solutions, it works to create a much more streamlined Closing process.
Deep integrations between the platforms enable Templafy to pull information directly from Salesforce Classic or Salesforce Lightning, so sales and marketing teams have all the tools they need to easily create brand compliant quotes, proposals, negotiations and contracts. The end result is that closing a deal can be done quickly, remotely and painlessly.
Check out the sales enablement software dream team in action in our short video demo below.
If you'd like to arm your company with the best sales enablement software, you can book a meeting with our team.