Just a few months into 2020 and our collective worlds, both personal and business, had been disrupted beyond imagination. 57% of companies in North America and Europe had to rework their business models, eCommerce saw a huge bump when online orders shot up by 108%, Facebook's daily usage surged by 27%, 63% of users became more reliant on digital technologies, and 42% of consumers had irreversibly changed their bricks-and-mortar shopping habits.
Amidst all the chaos, disruption bred innovation. Last year was full of examples of brands finding smart ways to overcome adversity and connect with global, at-home audiences. A new wave of trends was in the making.
Top marketing trends for 2021
1. Webinars are here to stay
Netflix and Disney+ weren't the only ones to profit from a newfound, global demand for fresh video streaming content. Both B2B and B2C industries saw an explosion of live-streamed content, and by March 2020, 68% of US industry professionals had swapped live events for the safety of webinars.
With webinars able to attract more attendees than live events (97% according to BrightTalk) - and more highly engaged ones at that (watching an average of 61 minutes of video content), expect to see this streaming trend boom further in 2021.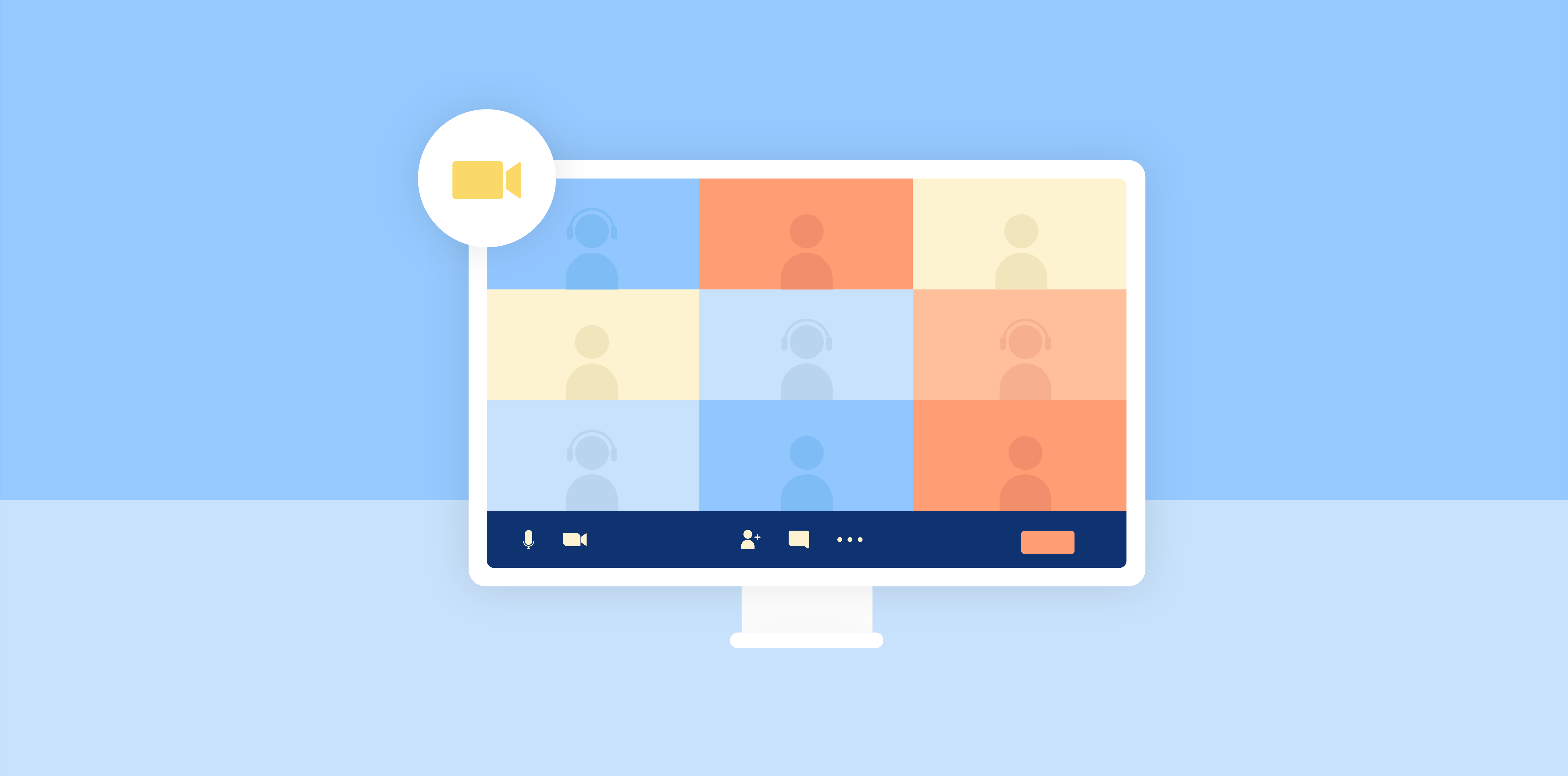 Particularly as many countries are still in a prolonged state of lockdown, webinars will remain an essential strategy for demonstrating thought leadership skills, increasing brand visibility, and generating high-quality leads. In fact, according to InsideSales.com, 73% of marketing and sales leaders agree webinars are one of the best ways to generate quality leads.
However, be warned, 'Zoom fatigue' is a real thing (something we can all agree on), and with more companies (19%) turning to webinar-based selling in 2021, this isn't the year to get lazy with your webinar content.
Instead, learn from some of the best examples of 2020 webinars. Create high-value content to share and during your webinar, like mearketing consultants Ebiquity and their pre-webinar white paper on creative advertising during COVID-19. Take Women Techmakers Amsterdam's lead and pull in global speakers (and their networks) as the team did for their panel talk on How to Design Human-Centered AI Applications. Or, drive engagement with live chat, an important webinar trend to watch for 2021.
2. Better content experience matter
Alongside creation, distribution, and analysis, in 2020, a fourth content pillar firmly established itself in the traditional content marketing mix - experience.
Content experience, which covers how users access, consume, and interact with brand content across multiple channels and devices, has been largely fuelled by two main factors. First, there's been a massive rise in people reliant on digital technologies (a 63% increase). Then, the number of companies investing in omnichannel activity rose from 20% to over 80% in just a year.
In this highly competitive and potentially lucrative digital environment, it's becoming increasingly apparent that fast, consistent, and seamless experience matters. According to Deloitte's 2021 Global Marketing Trends report, 66% of consumers agree that the pandemic has increased their appreciation for well-designed technologies.
In their 2020 paper 'Winning in a polarized world,' PWC expands on this point, stating: "They [customers] want the design of websites and mobile apps to be elegant and user-friendly; they want automation to ease experience. But these advances are not meaningful if speed, convenience, and the right information at the right time are lacking."
Gone are the days of annoying pop-ups, slow loading pages, or error messages. This is the year to ensure speed, consistency, and convenience are words that describe your brand content experience.
3. Social commerce reaches new levels
A new 2020 phrase (and phenomenon) you're guaranteed to see explode this year is 'see - tap - shop.'
From Facebook Shops with its customizable online shopfront to Instagram's rollout of its shoppable posts, social commerce gives today's shoppers a streamlined purchasing experience directly within the apps they use the most.
Particularly, as major eCommerce platforms such as Shopify have announced plans for deep integration work with Facebook, Instagram, and most recently, TikTok, expect to see social commerce gain a larger share of eCommerce's predicted 2021 revenue of five trillion dollars.
You should also be prepared to see more brands combining the latest social media technologies such as Augmented Reality to drive social commerce activity. IKEA's app IKEA Place and The Sheet Society's Bed Builder campaign are just two standout examples of brands using smart A-R enabled 'try before you buy' innovations to increase engagement, product awareness, and ultimately sales.
4. User-Generated Content replaces traditional content production
Lockdown posed two significant issues for brand content producers. Severe limitations were placed on conventional production, such as filming restrictions and access to talent. But at the same time, there was a 42% increase in people spending more time on social media. As a result, both big and small brands had little choice but to turn to their followers for the creation of social media assets.
Fortunately for businesses, 2020 proved there is a huge appetite for creating User-Generated Content (UGC). According to a Deloitte study of 7,506 consumers across the US, UK, Brazil, and China, 56% of people engaged in at least one UGC activity in 2020. For Generation Z (18-25-year-olds), this figure rose to 73%.
Reported activity included light touch UGC, such as leaving reviews (21%) or offering feedback (15%) but also covered original content production, with 14% of customers producing blogs, videos, and imagery for their favorite brands.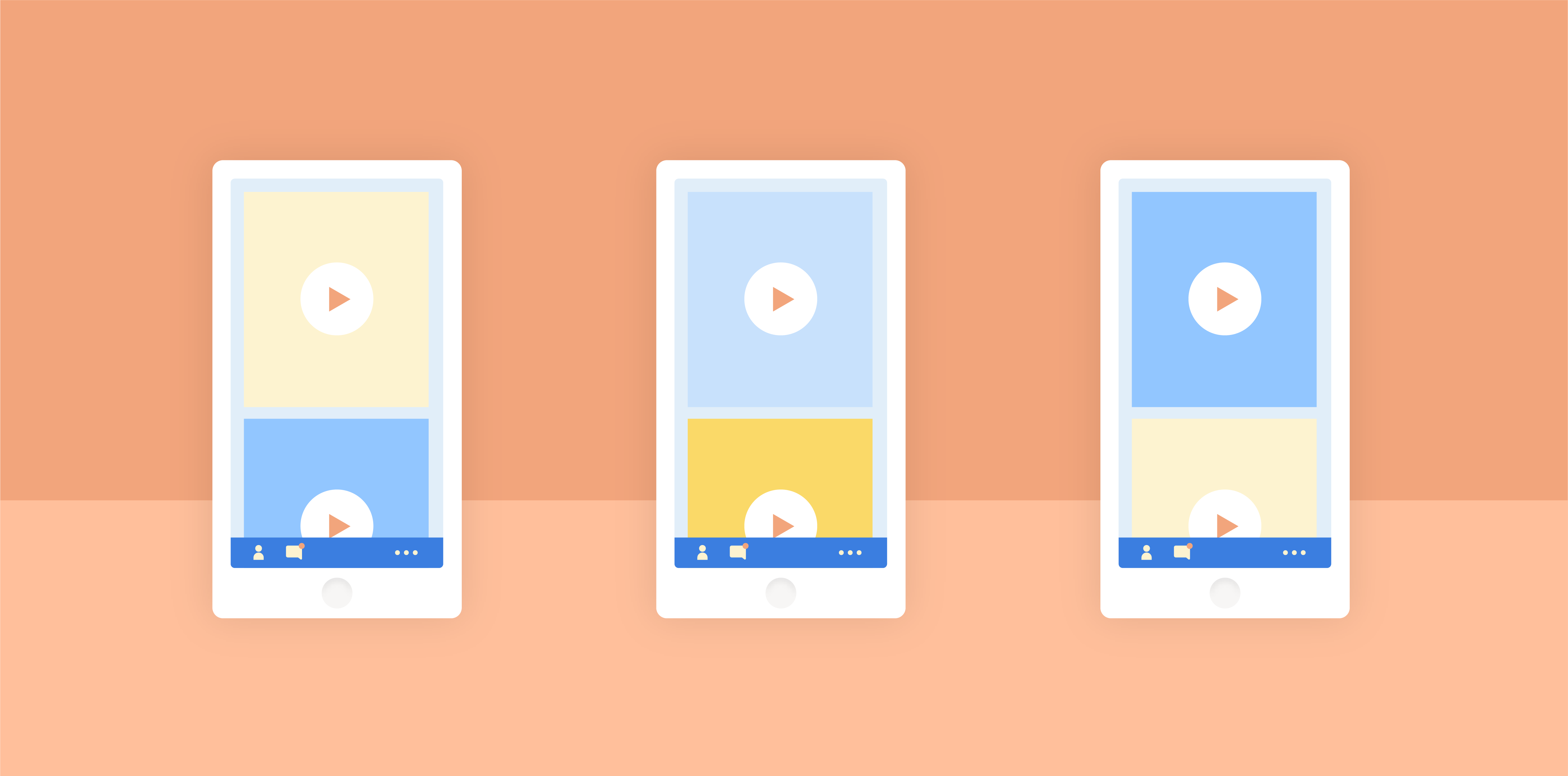 The best thing about UGC is, it works. Whether you put it down to growing distrust around mainstream media or the potential irrelevance of hyper-produced marketing campaigns, consumers find UGC 9.8x more impactful than influencer or celebrity content, and 79% say UGC highly impacts their purchasing decisions.
Some of the most effective or emotive campaigns we saw last year were created purely from UGC. Think about Facebook's viral "We're Never Lost If We Can Find Each Other" video. Or, e.l.f. Cosmetics #eyeslipsface TikTok campaign, which saw its initial video gather 2.5 billion views in just two weeks and by 2021 had resulted in over 3 million user-generated videos.
With UGC being so successful and effective for brand reach, engagement, and relevance, it's hard to imagine businesses going back to ultra-slick, large budget productions when cheap and low-fi UGC works so well.
Read next: Branding trends: what to expect in 2021
5. Get ready for Google Core Web Vitals
Our final digital marketing trend for 2021 circles back to a new push for optimizing content experiences.
For years, Google has been gradually introducing metrics and tools to improve site speed and mobile-friendliness. However, in May this year, they're about to take it up a notch with Core Web Vitals.
Core Web Vitals is a new Google ranking factor designed to evaluate on-the-page metrics relating to speed, responsiveness, and visual stability. Core Web Vitals' three main metrics include:
Largest Contentful Paint (LCP): which refers to page loading time and how long vital information or elements of your page take to load
Cumulative layout shift (CLS): is about a page's visual stability and the tracking of any unexpected changes in a page's format or layout
First input delay (FID): is all about page interactivity, such as how long a page or page element (such as a CTA button) takes to become interactive
How will these three obscurely named Google terms affect digital marketing activity in 2021? Essentially it means that UX and UI will become one of the main ranking factors for the world's most popular search engine.
So, while you may have the most engaging videos, expertly researched articles, and well-designed products in your sector, if a competitor's page loads faster than yours and offers a seamless and consistent on-page experience, Google will be sending more traffic and potential business their way. You could also be penalized for low metrics in these three categories, further hurting your brand's search visibility.
Again, this comes down to an overall shift in focus towards user experience. 2021 has become an age where content and experience are leveling out. Businesses will no longer be able to think of one without the other.