What do Mastercard, Discovery Channel, Slack, Staples, and Zara have in common? Not only did they all feature on last year's long list of company rebrands, but they were also the most talked-about brand transitions in recent years.
For some, the attention equaled success. By altering aspects of their brand visuals and identity, the likes of Mastercard, Staples and the Discovery Channel managed to tap into the many benefits of rebranding activities. They connected with new audiences, inspired existing ones, moved to a more modern positioning and set their business apart from the competition.
For others, such as Slack and Zara, reception to their new brand identity was more critical, demonstrating that while rebranding your business can result in big gains for your business, the process isn't easy and results are not guaranteed.
Whether they achieved what they set out to achieve or missed the mark completely, any company that has rebranded will tell you one thing - there are plenty of challenges involved in creating and rolling out a successful rebrand.
While there is no definitive rebrand template that can promise success, if you're planning an overhaul of a current brand (i.e., name change, optimized brand messaging, visual rebrand, etc.) and want to avoid pitfalls that can derail your entire process, you need to plan ahead. This will help make sure your rebrand strategy is implemented as smoothly and efficiently as possible. When undertaking a rebrand, the following points are important to consider along the way.
Which type of rebrand do you need?
It's tempting to start your rebranding process with the fun stuff such as organizing creative sessions about color palettes, fonts, tone of voice, style guides, letterheads, signage and logos. However, before you schedule any design-based meeting, you need to decide what type of rebrand your company needs.
This means your rebranding process has to begin with considering the purpose of the rebrand.
Companies that do well with a rebrand are those who have a reason for it. They're not just doing it because they feel like they should. They're doing it because there's a specific driver. For example, your brand is merging with another or you need to adapt to stay relevant in your market. You have to be able to say this is an absolute priority because without it x and y will happen to our business.
Identifying this purpose at the very start of your rebranding process means the purpose of the rebrand is understood and known from the onset, and the process will be adapted to suit your exact needs.
1. Brand refresh
A brand refresh is the correct choice when you're not aiming for a complete overhaul of your current brand, it's just evolving to match changes in the marketplace and maintaining the same ethos and purpose. To remain modern, relevant and competitive, companies can develop a brand refresh that tweaks current assets - switching up color palettes, creating a new version of their logo or cleaning up previous typography. It signifies that the brand is up to date with a changing marketplace, and is adapting to this, while maintaining the same priorities it has always had.
Mastercard's logo adaptation is an excellent example of a brand refresh, where it logo completely drops any typography to signal a truly digital nature that matches the ongoing move to online banking shown by customers.
2. Full rebrand
A full rebrand occurs when there is a fundamental change in the organization, for example, a new product or service, a change in company structure, or a merger and acquisition. In these cases, a complete rebrand is necessary to reflect what has happened, and where the brand is going next. It's almost like creating a new company altogether. Even if two different brand visuals can work well together, as seen in the FedEx and Kinko's merger, companies still need to redesign and restructure their brand to clearly show their audience what will now be offered.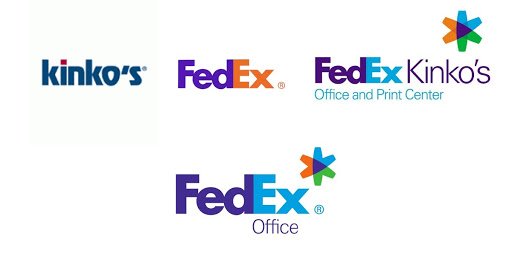 Mailchimp's 2019 rebrand is one of the most well-executed brand transition examples. Having evolved from its original service as an email marketing provider to an 'all-in-one marketing platform' in February, a full rebrand became a necessity for the quirky tech firm to show off its new tools.
Despite this being quite a challenging case of rebranding (consider how closely the company's name was associated with its old market!) Mailchimp did an outstanding job. Alongside vibrant color palettes and a new imagery direction, its old logo was banished and Freddie, a much-loved mascot amongst existing customers, got an interactive makeover to become the face of the brand. The rebranding strategy constantly repeated variations of the company's 'more than mail' concept to land Mailchimp's new messaging with its target audiences, while still continuing to use the brand's established fun and tongue-in-cheek tone of voice.

Remember to communicate the change
Once you've picked your rebranding type, you need to make sure you don't fall into one of the biggest pitfalls of rebranding: failing to let clients, business relationships and staff know about the new brand identity.
For a rebrand to be a success, you can't suddenly dump a new brand on the business one day and expect people to use it the next. You need to have buy-in from key stakeholders because that could potentially affect your product. You need to involve sales and other departments from day one to understand how a rebrand would affect them and ensure you've considered all the key assets that they're currently using.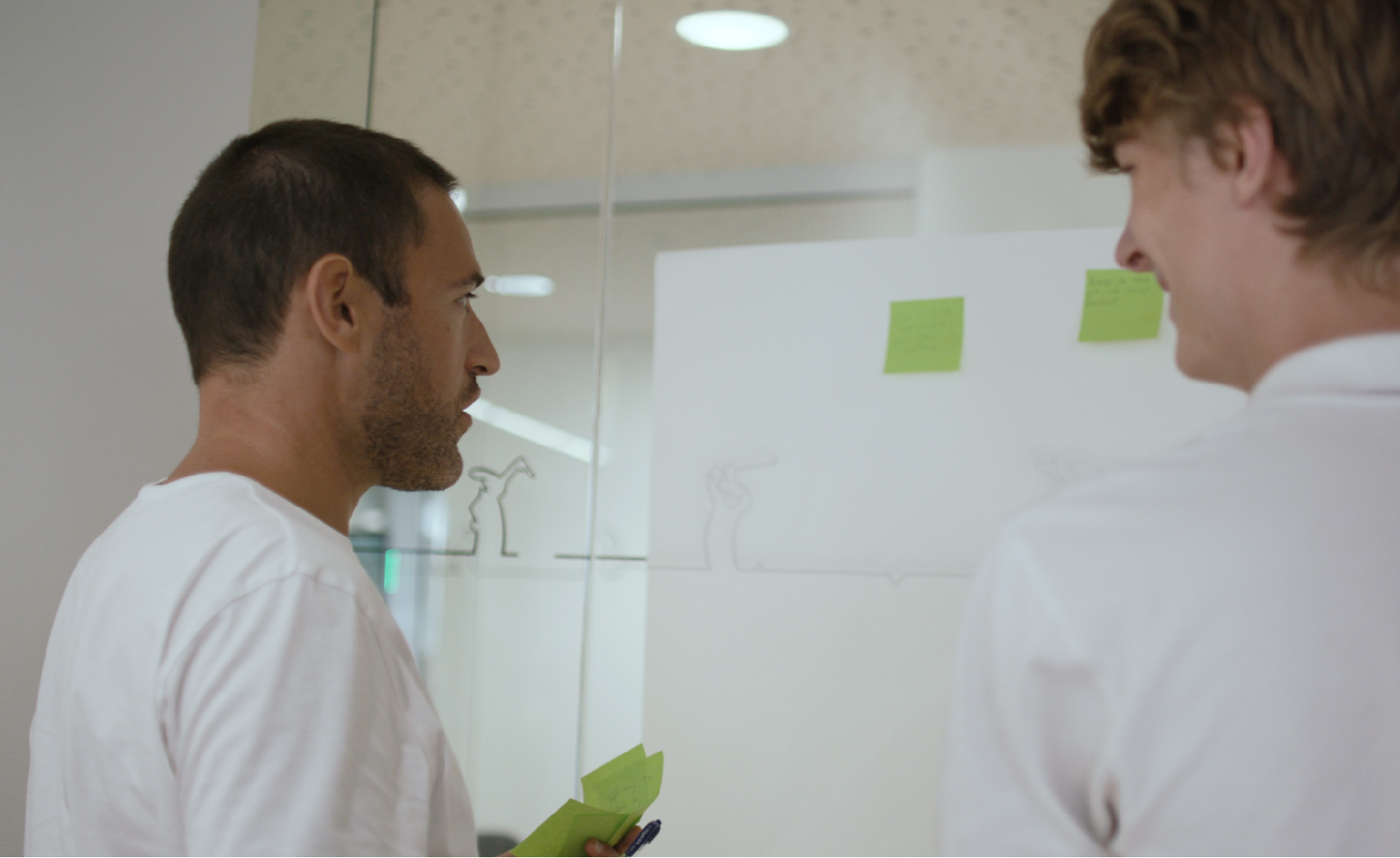 Just as constant, two-way communication with internal teams means your rebrand strategy is thorough and considered, making sure this happens early in the brainstorming process is also a great opportunity to secure buy-in and loyalty. By making individuals feel they've contributed to your brand story, people will feel emotionally invested in your brand update and resonate with it on a personal level.
Initiate feedback with tools like Survey Monkey, and ask stakeholders and employees what they like, what could be improved and what they would change about your current branding. Similarly, at different design stages, invite opinions and input. Gathering insights will ensure that all members of the organization feel included, and you can consider all necessary perspectives.
You might also want to consider adding a consumer-facing pre-launch plan to your rebranding project timeline. In the lead-up to the grand reveal, use social media (i.e., LinkedIn, Facebook, Twitter, Instagram, etc.) and newsletters to share what's happening and give hints and ideas about what's to come.
Identify your new business identity
Consider the following points before your rebrand moves into more practical implementation, to make sure all your decisions are reflecting the strong brand identity you're aiming for, and not just based off what looks good:
What story do I want my brand to tell?
Who is my audience?
What is my brand's long-term goal?
How adaptable and future-proof is my design?
How do I differ from my competitors?
This last point about rebranding to create a truly unique brand is crucial - embarking on a rebrand is an incredible opportunity to stand out in increasingly crowded marketplaces and gain the attention of clients, consumers, and even pursue a new market.
Visually, Pepsi's most recent rebrand looked great, sharpening up its current brand look to make it more modern. Sadly, much of its rebranding efforts were overshadowed by its tagline 'For the love of it.' It has been criticized for being too similar to McDonald's "I'm Lovin' it" or Diet Coke's "Just for the Taste of It."
Pepsi's learnings are clear: even the world's most expensive rebrands and renowned companies need to make sure they are 100% certain all elements and major changes of their rebrand are original, and not too similar to anything else.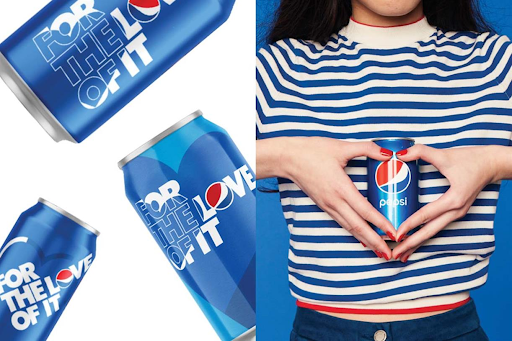 Update your digital presence
Another key stage after creating new brand visuals is implementing the new visual identity. This includes updating your website (including a new domain name), social media, and third-party sites with your new logo, slogan, imagery, content text, and so on.
It's a common rebranding pitfall to assume a logo or name is the main brand element and fail to update all the relevant aspects accordingly. Don't forget to implement crucial changes in places that are often neglected:
Update links on any web pages.
Revise metadata on web pages where needed, for example, page titles, page descriptions, and image tags.
Send updated logos, descriptions, and taglines to affiliated partners who link to, or mention, your site.
Update search engine optimized (SEO) terms and keywords where this is necessary, and according to your brand strategy.
Update your listings in search directories.

Note: If you're changing your business name and not just your logo, make sure your brand roll-out plan includes updating URLs, social media handles and trademarks.
Announce it to the world
A rebrand isn't simply an easy switch where you wake up one day with a new logo or a new name, and business carries on as usual. Once everything is implemented, your rebrand communications plan must provide an effective way to introduce it to the world at large.
A good way to do this is to add a blog post or news item explaining the change. Another is to intermittently share social media posts reminding customers of your new brand identity over the first 3-6 months.
When selling the story of your new brand, emphasize how the changes you've made will improve the experience of your existing customers. Particularly for well-established businesses, a rebrand must ensure that the elements which key stakeholders like customers and investors love will remain. You don't want to be in the same position GAP was in 2010, when they scrapped their entire rebrand just days after its launch due to customer protests on Facebook and Twitter.
The top tip to getting your audience to care about your brand's next chapter, mirrors the very first point:
It comes back to having a reason. If you're just saying 'Hey, guys look at our new logo!' it's unlikely that too many people will take notice. But if you present your audience with an insider's take on the journey you've been on and explain why you needed to rebrand and what that means to both yourself and them, it's much more exciting and impactful.
Pay attention to your internal implementation plan
Here is where businesses can go disastrously wrong when rebranding: project management fails to address internal as well as external company needs. Leaving traces of your old branding behind on internal material looks unprofessional, and disorganized and compromises your rebrand.
What is sometimes forgotten is that over time a company has developed so many different branded documents and assets. You need to do a really good audit before you roll out your refresh. If you're not refreshing everything people are using, it's not going to be successful.
All business systems and marketing materials must be updated in line with the rebrand, including:
Physical items, such as business cards and office stationery.
Email signatures, and the information which they include.
Intranets, or information on internal websites.
Internal templates, which cover a wide range of areas such as contracts, letters and presentations.
Digital assets, such as logos and company images.

Adding early internal communication check-ins is fundamental. If you suddenly rebrand without telling your employees about its benefits and what it means for both the company and them individually, how do you expect them to communicate your new brand world or understand its benefits? You need to make a huge deal about it in your organization so people get why it's so important to comply with the rebrand.
Making employees accountable for elements of your rebrand implementation is a good step for ensuring workers respect your new brand world. Task individuals in each of your departments to keep a close eye on all branded assets used by their team and report any signs of your old branding. This also helps govern what is being used where, and which areas may need more support.
Use software to help the process
Does trawling through endless internal documents sound so time-consuming that it's almost thrown you off the idea of a rebrand? Fortunately, rebranding technology is designed to ensure rebranded assets are implemented as effectively and easily as possible, with automation making sure they are accessible for all employees.
For example, Templafy seamlessly rolls out brand identity updates across templates and documents. It enables compliance with new brand guidelines across all of your internal content, from presentation decks to contracts, and automatically updates any changes for all users.
Our tools ensure that all users only have access to current and compliant content, and alerts users when they open files containing old branding. It's an easy and fast way to ensure that your new brand is fully implemented across your entire company.
Below is a roundup of some of the key Templafy tools that can help boost your rebranding project plan/template:
Email Signature Manager: this is a big one because without it, changing and monitoring new branding on outgoing emails could potentially never happen. If you're a big company and relying on say 40,000 employees to manually update their email signatures, it's almost certain not to happen. With Templafy's Email Signature Manager you can update every single email signature company-wide with one click and offer employees multiple versions of their signature depending on their location, language, and department.
Templafy Library: one of the biggest struggles employees face when they're working with documents and presentations is finding the right files and brand assets they need when they need them. That's where a lot of people give up and revert back to what they've always used or go off-brand. Having a centralized Library that's maintained and up-to-date ensures compliance and removes any temptation to go back to old branding.
Dynamic Templates: when rebranding, Templafy's dynamic templates are an amazing tool. Extremely user-friendly, they pull all your new branding into a document, as well as personalized user information such as contact details, email signature, document formatting, and legal disclaimers. Again, this ensures brand compliance as employees have everything they need to create on-brand documents, plus significantly speeds up document creation time.
Download the rebranding guide to help navigate your rebrand, avoid common mistakes and pitfalls, and find out how Templafy can help in the process.