Let's take a look at digital brand management, how to do it and why it's so important to your business.
In 2018, the GIF – any kind of short, looping animation invoked by internet users to convey a message - celebrated its thirty-year anniversary. Yes, that's right, GIF technology is more than THIRTY years old.
GIFs have grown in popularity as an iconic communication medium amongst millennials. But they've only really entered common usage in the last 5 - 10 years and global brands have been jumping on the GIF bandwagon.
It's a telling reminder that in a highly digitalized era, it might feel that we've always been connected and communicating online at this sophisticated level, but in reality, our digital landscape is moving fast and constantly evolving as new platforms, devices, and device-based applications launch onto the market. There is a constant brand management digital transformation.
As the ways we connect and communicate evolve, so do the ways companies have to communicate their brand positioning, message and foster customer experiences. There's digital disruption, says this customer service expert, which means "we're experiencing a revolution in the commercial environment within which brands are developed, launched and managed."
Read more about Templafy's Brand Management software
With millions of users online and connected via multiple devices, online brand management has emerged as a specialism over the past decade. Meanwhile, companies are increasingly looking to staff digital brand managers – a hybrid tech expert who reports to marketing leaders in order to best harness technology and digital platforms for the benefit of brand outreach and awareness.
So what is digital brand management?
Digital brand management or online brand management takes traditional brand management principles and applies them to customer experiences across multiple digital mediums.
The focus here is often on the direct customer interaction – where social media (i.e., LinkedIn, Facebook, Instagram, etc.), apps and websites allow your company to engage directly with your customers and target audience like never before.
That's why digital brand management is really an evolution of the direct marketing strategy: it encompasses everything to do with how your customer interacts directly with your brand via digital mediums, from landing pages and apps to your entire online content strategy.
As part of a sustainable brand content management strategy, successful companies will leverage social media, website content, and mobile applications to expand their brand awareness, interact with customers and drive market reach.
Not only can online brand management increase profitability, but it can also enhance brand equity in an increasingly competitive marketplace.
Consistency is crucial
Much like in traditional, physical marketing, successful digital brand management ultimately depends on consistency – it's how your brand remains memorable (and boosts your search engine rankings!).
The success of global brands such as Apple and Coke hinges on their militant commitment to consistency across multiple channels: their products and branding are immediately recognizable to the consumer, who knows exactly who these brands are and what they represent.
Read next: Brand Consistency Builds Brand Integrity
Not all companies will have the budgets of these global mega-brands when tackling digital brand management. However, any organization can be inspired by the success of these brand building titans to foster a clear brand identity that is consistent and thrives in the digital landscape by focusing on these core guidelines:
Establish basic brand guidelines with a clear brand identity
Position your brand to succeed in the digital landscape
Be consistent with sticking to your brand guidelines, identity and philosophy
Positioning your brand for digital success:
Unlike traditional, physical marketing, companies have to consider new factors when strategizing their digital brand management:
A strong brand value proposition - with brand promotion now taking place across diverse channels, brands really need a strong, vibrant message to stand out.
Analytics - Social analytics offer invaluable information about your consumers and how they engage with your brand digitally, helping you craft and hone your online presence and ensuring social media success.
Consistent, personal experiences - Does your envisioned customer experience align with how customers interact with your brand online, or are they left with an inconsistent brand experience? Case studies have also shown that the most successful brands interact with their customers on a personalized, one-to-one basis via digital platforms.
Adaptability - the digital landscape and communication technologies are constantly evolving, so it's critical that marketers stay abreast of new tools and techniques which can further their digital brand management, supported by a management team willing to invest in research and development.

Key Takeaways from a successful digital brand management strategy: Patagonia
Patagonia has an ambitious mission to "build the best product, cause no unnecessary harm, use business to inspire, and implement solutions to the environmental crisis." This certainly embodies a strong brand value proposition that will especially appeal to the growing number of consumers concerned with social responsibility.
Patagonia has used storytelling to clearly promote this message by sharing stories about the environment and taking a stance on different environmental issues on its blog.
They have used their large social media following of over 3 million followers to promote their blog, and therefore their message of environmental consideration, rather than solely for sales advertising. This keeps their digital brand and value proposition clear and consistent while actively engaging customers.
Patagonia's public relations, digital marketing, content, brand building strategies, and brand awareness campaigns all reinforce who they are and why their customers connect with them on a fundamental level.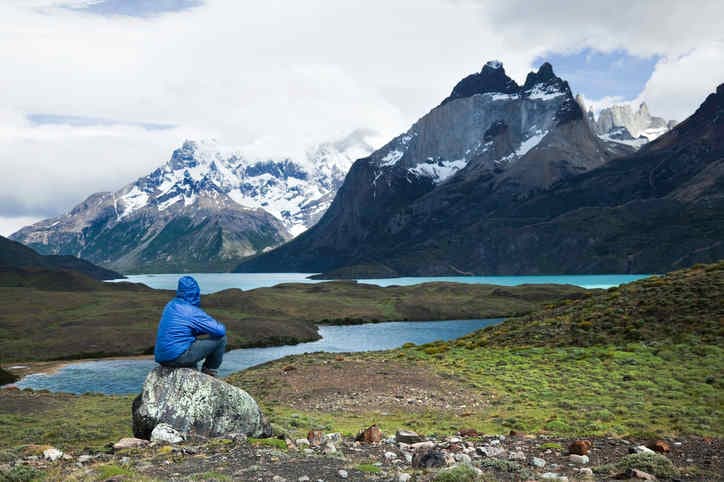 Tips and tricks for strong digital brand management
Rely on social media tracking tools
How do you know if your approach is working and your customers are engaging with your brand online? There are various online tools out there to help monitor the success of your digital brand management strategy.
Google Alerts sends out email notifications when Google encounters a specific name or phrase, while more specialized applications such as Hootsuite or Social Mention track brand mentions and analyze your social media traffic for you.
Invest in best practice templates which reflect your brand aesthetic
While having a clear brand proposition and consistent social media content is important for managing digital brand identity, there are other important factors that are often forgotten.
This includes how your brand is portrayed over emails, letters, PowerPoint presentations, etc. by all employees. It is equally important that your brand identity is the same across these communication platforms as on social media accounts.
All kinds of documents end up being published online or sent out via social media channels by your employees - presentation slides, guides and diverse PDFs.
Consider investing in a designer who can create best practice presentation templates that are in line with your brand ethos and aesthetic. This ensures that employees don't take matters into their own hands, but can draw on templates that are professional and reflect your brand every time they create a new file.
Stay consistent with document management software
Of course, the problem with best practice templates is that they're static - and brand identity is not. Imagery, logo, details, company promotions, and legal guidelines will inevitably change in order to respond to competition and the demands of a fluctuating market - and monitoring your employees' file output for brand compliance can be exhausting.
Even forward-thinking companies who have hired digital asset managers to manage their brand identity find that those managers struggle to control the compliance of digital assets in the hands of their team members.
So how can entrepreneurs, small business owners, and multinational corporations deliver strong digital brand management and stay brand consistent like the top players? Make your templates dynamic via document management software and digital brand management tools. The good news is that you don't need to enlist your employees in brand management courses or certificate programs.
Templafy's software can help execute your digital brand management strategy by automating the process of creating compliant documents. Employees gain access to all digital brand assets via one program and are alerted via the app if there's a problem with brand compliance in a given file. Templafy software also integrates across various office suites and devices so employees can access the most up-to-date company content distribution and templates at any time.
Watch this short video to see how Templafy can help you with digital brand management: