Management consultants are heavy users of Microsoft Excel and PowerPoint – every interview, meeting, data analysis and research piece is turned into an insight, and converted into a PowerPoint presentation or Excel spreadsheet. The client expects to receive findings in a nutshell, clearly structured and presented for easy understanding. The million-dollar question is how to become quicker and better at using these tools, without compromising quality.
Consulting is the business of selling ideas and concepts, and there's no doubt applications like PowerPoint and Excel are the instruments most consultants use to communicate these ideas. Mastering these applications is crucial for delivering value to clients. It might be the most important practical skill a consultant can have.
The day-to-day life of a consultant is busy: calls, meetings, analyzing, reporting, selling – the list could continue! It's necessary to prioritize and allocate resources to the things that will drive results. But even if you've effectively prioritized these tasks, too many hours are spent manually building presentations and reports.
In this blog post I'll share 7 essential tips for consultants - these will offer a good foundation for mastering PowerPoint and using it strategically to enhance performance.
Storytelling is key for top consultants
Before we begin, it's vital to note that a successful consultant has to master storytelling via PowerPoint.
This starts way before opening any presentation application. Great storytelling requires a deep understanding of the audience and an ability to communicate a clear message. Consultants must outline what they are aiming to communicate, why, and to whom. A common recommendation is to first create a storyboard – draw and outline the contents of the presentation before creating the slides, to ensure the message and structure is sharp.
Messaging and content should be tailored to the audience. For example, precision is crucial when building a presentation for C-level executives.
Why? Well, their time is limited - meaning you need to get to the point quickly. By contrast, an instructional deck explaining a process to an implementation team may require a longer presentation with complex visuals and detailed text descriptions.
1. Save time while building high-quality slides
It's important to be aware that building presentations can eat up a significant amount of time. Although creating the deliverable is core to a consulting firm's business – it's where the consultant's knowledge and expertise is being captured - how it's done is where the consultant and firm either saves times or loses valuable hours.
No consultant wants to burn dozens of hours building slides and end up with an inconsistent and off-brand presentation. Here are the remaining essential must-know tips on how to be sure presentations will meet the high standards of consulting firms have and also save time creating them.
2. Access to great templates is vital
Organizations should have a good number of simple templates available for consultants to use. Although we would all like to think that every situation is unique, there are slides and messages that repeat over the years. Templates help communicate these common themes quickly. Hosting them in the cloud allows your global branding and compliance teams to edit them and distribute them to all employees. This means all templates get updated to the latest version and distributed across the company with one click.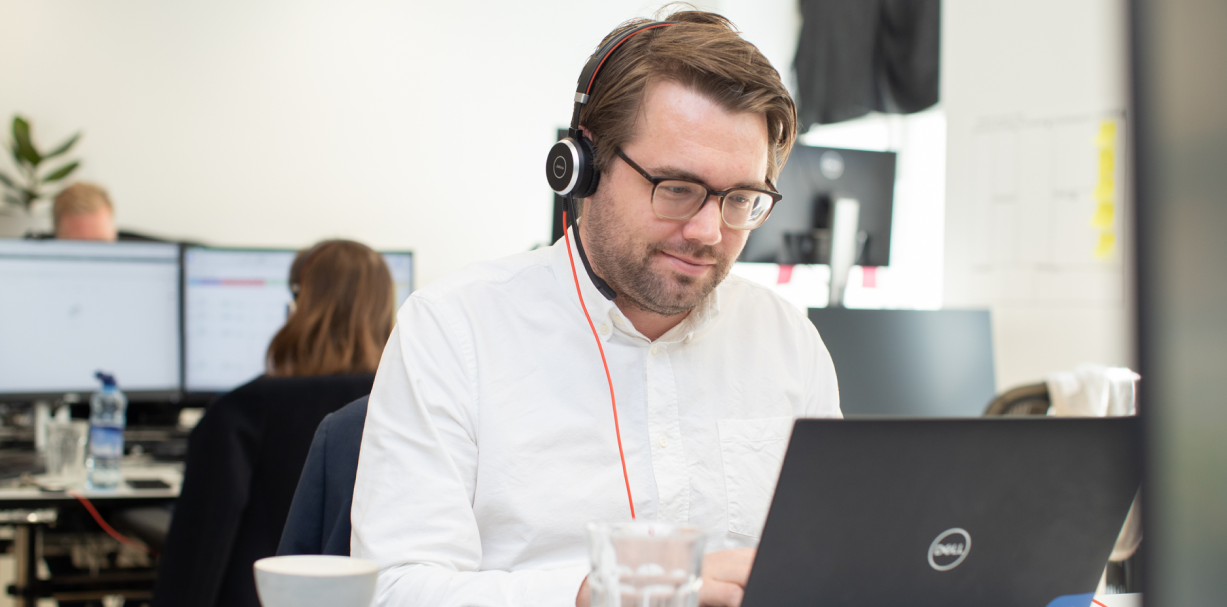 3. Be consistent in formatting, without exception
A consultant can survive too much text, a little clutter and even an unclear story, but bad formatting lives forever. Inconsistencies and poor formatting can kill even the best messaging. The audience easily judge the consultant by the looks of their presentation, not by the character of their content. Make sure you have the correct logos, disclaimers and professional information on the presentation. This can be automatically populated.
4. Have someone review the slides
The reader should be able to understand the message without much explanation. The 'grandma test' is key – if you showed the slide to your grandma, would she be able to get the general message? If yes, then you've nailed it. If your grandma isn't available, show it to a colleague.
5. Use technology for validation and finetuning
Don't go through the details in a complex presentation manually. There's tools for that, like Check for PowerPoint, which automatically checks entire presentations for possible formatting errors and fixes them within seconds, to unify the content. This speeds up the whole presentation creation process, and you can trust that the presentation is flawless.
6. Transferring and updating Excel data into PowerPoint
This can be extremely tedious and allows errors to easily creep in. Cutting and pasting charts from Excel to PowerPoint can also cause formatting issues. It's beneficial to find an automated way to do this, which helps you stay on-brand.
7. Be aware of best-practice shortcuts
Take the time to learn the basic shortcuts for Excel, Word and PowerPoint. These will certainly speed up your productivity within the applications. Here's a useful summary of the universal basics.