In 2019, advertising spend in the US is set to peak at a staggering $199.22 billion – exceeding 2018's predicted $194.6 billion. With more and more available channels to reach target audiences (and their subsequent competition and noise) brand investment in fighting for the consumer's attention is higher than ever.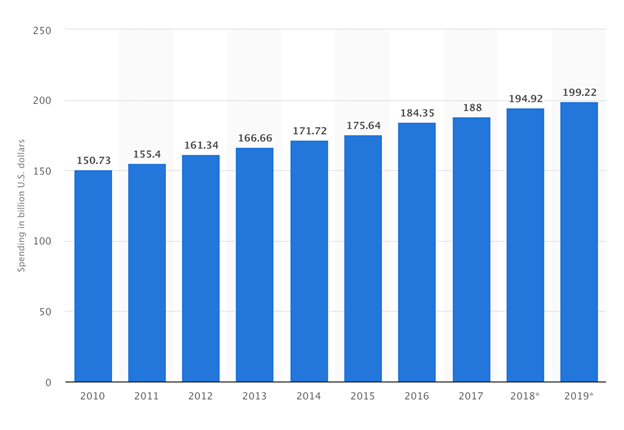 The importance of employees as brand ambassadors
Unlike the "Mad Men" era however, for businesses today, the success of their corporate branding campaigns isn't determined by ad budgets or creativity alone. No matter how slick the TV commercial, big the billboard or engaging the social media campaign, if a company doesn't consider employees as brand ambassadors, advertising efforts can come completely undone.
Last year didn't fail in providing some high profile examples of what happens if you neglect internal and external brand consistency. United Airlines made consecutive headlines for off-brand employee conduct, leading to the seemingly constant public unraveling of the airline's 'Fly the Friendly Skies' slogan. Wholefoods and Amazon also found themselves in a PR nightmare when internal cultural clashes between employee groups challenged the brands' once harmonious $13.7 billion merger.
It's not just what your employees do, but what they say – even outside office walls, that affects your brand value. According to the 2013 Edelman Trust Barometer: "Employees rank higher in public trust than a firm's PR department, CEO, or Founder. 41% of us believe that employees are the most credible source of information regarding their business."
As the daily communicators of your brand, employees need to be engaged and committed to creating the brand from the inside out. This means they need to be inspired, prepared and given the right tools to deliver on your external brand promise.
We take a look at five global brands whose leading internal strategies prioritize employees as brand ambassadors, empowering them to add daily value to their brand; creating strong and authentic brand experiences for both employees and consumers.
1. Make sure the shoe fits
In the 2010 Harvard Business Review article 'Brand Is Culture, Culture Is Brand' writer Bill Taylor described the relationship between marketing and HR as the new "power couple" behind a valuable brand. Almost a decade later, activating this power couple by aligning HR and marketing strategies, is more important than ever.
Take e-commerce giant Zappos, a firm famous for their HR-driven approach to building a successful brand built employees. Part interview, part cultural fit screening, interview candidates are measured against a 10 point brand manifesto, to work out if they share Zappos' brand values.
Pure talent alone, isn't enough to make the cut – as explained by Zappos CEO, Tony Hsieh:
"We've actually said no to a lot of very talented people that we know can make an immediate impact on our top of bottom line because we felt they weren't culture fits, we were willing to sacrifice the short-term benefits in order to protect our culture."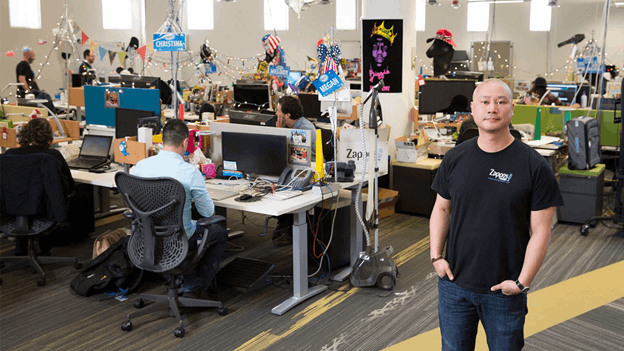 Interviewees who pass this value vetting are then signed up to a month-long customer services training program, irrelevant to the department or position they've applied for. By fully integrating future employees into one of Zappos' core brand values – delivering outstanding customer service, prospective employees truly live and breathe the company's brand promise. The final test? Interviewees are offered $2k to not take the job.
While you might not have the budget to offer a $2k exit fee, there's a lot you can take from Zappos' rigorous hiring process. Hiring in line with your brand culture builds a workforce that is already on board with your mission and brand values, minimizing compliance issues or culture clashes. By making sure future employees really understand – and importantly love, your brand before they start, you're essentially creating a team of employees as brand ambassadors from the very beginning.
Read next: Why a brand style guide is important: lessons from 4 leading brands
2. Make defining your brand story collaborative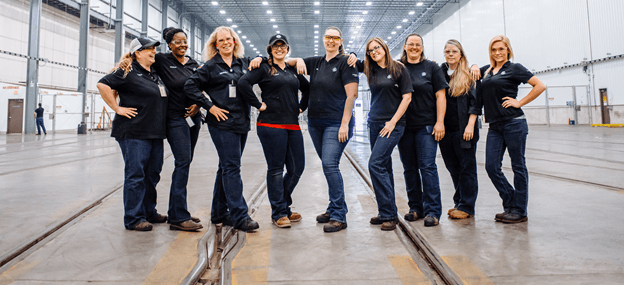 According to Nielsen's 2012 Global Trust in Advertising report, 92% of consumers are more inclined to trust brand information if it comes from 'earned media' such as from an employee or peer, than advertising formats like celebrity endorsements or a company advert.
When having employees as brand ambassadors holds more weight than buy-in from the latest industry influencer, it's crucial to educate all employees on brand purpose, ensuring they feel genuinely connected to that mission. Rebecca Rodskog, culture change consultant and co-founder of FutureLeaderNow, emphasized this in a recent interview with Enterprise magazine:
"The brand has to be co-created with the employees, not shoved down people's throats. If they are not involved in some capacity or if they don't see their fingerprints all over it, they will say, 'This is not my company.' "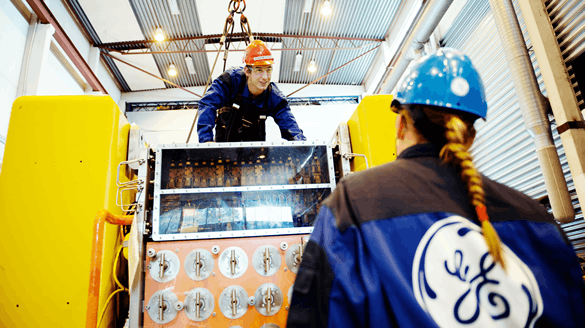 Writing employees into your brand story is a smart way of cultivating a deep understanding of your brand and an internal sense of brand loyalty. A tactic put into practice by the 18th most valuable brand in the US – General Electric.
GE's brand ambassador program was launched four years ago, when the company became aware that negative brand perceptions, particularly those found online, were affecting talent recruitment. With a $0 budget for brand investment in the issue, GE decided to turn to a key asset – their 350,000 employees. Through a LinkedIn targeted campaign that involved weekly blog posts, newsletters, an education portal and incentives, employees were encouraged to write about why they work at GE and provide a counter-narrative to the one circulating on the web.
With input from GE's HR managers, who helped employees optimize their online profiles, 75% of GE workers took to LinkedIn to tell their brand story. The result? Within its first month, GE saw an 800% increase in applicant and to date organic engagement generated from the brand ambassador program has produced an equivalent of over $9m of paid social media spend.
Apart from saving a substantial sum on recruitment drives, what GE achieved by activating employees as brand ambassadors was changing the conversation around their brand. Humanizing the brand, employees made the brand more appealing to external audiences such as job applicants, directly raising the company's brand value and serving up a new lesson in the power of co-creating your brand story.
3. Inspire with brand purpose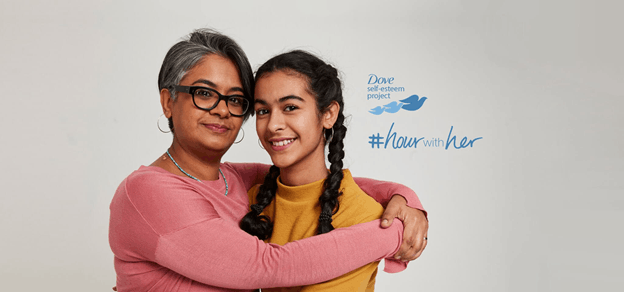 Today's consumers equate a valuable brand with a brand with purpose. According to research, 75% of consumers worldwide expect brands to contribute to their well-being and quality of life, and 71% of millennials say they prefer brands that drive social and environmental change.
Meaningful brands are also important to employees. A Harvard Business Journal study found that 89% of executives believed purpose drives employee satisfaction, 84% said it can affect an organization's ability to transform and 80% said it helps increase customer loyalty.
On this area of corporate branding, customer experience consultant Shaun Smith says:
"People don't get up in the morning fired up by the thought of making profits for their company…They are, however, motivated by making a difference for customers or feeling that they are contributing to something meaningful."
For example, imagine you're working for Dove, which of these two brand message would motivate you more… the first – increasing YOY antiperspirant sales by 4%, or the second – improving the self-esteem of young people so more than 4% of women worldwide consider themselves beautiful?
Just as Nike "just does it", Innocent "tastes good, does good", Apple "thinks differently", your company needs to create a story that motivates and inspires the people that work for you. Importantly, it's an enterprise-wide goal to have employees as brand ambassadors, you need to find a unifying cause that will mean as much to your IT team as it does your designers. This cause of brand value needs to have the power to create a positive brand experience and make everyone in your company feel like a greater good is at stake with the protection of your brand world.
4. Bring your brand to life in the day-to-day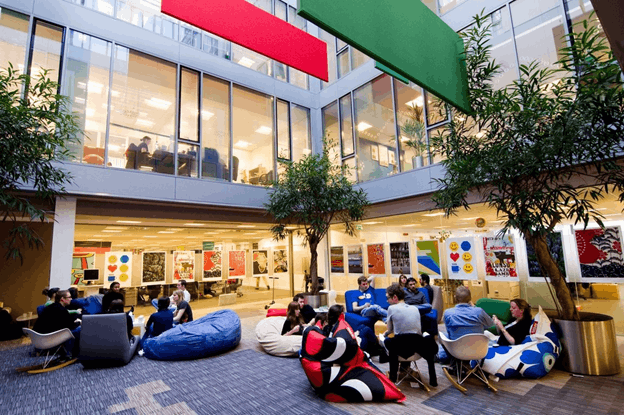 Brand value, purpose and mission can't simply exist on an 'About us' page or starter induction pack. Employees need to be living your brand promises in their daily working life if you want to achieve brand consistency between internal and external worlds.
As the global poster boy for immersing employees in 'the brand', Google always provides best in class examples of how to get this right. Recently named the tech company with the best corporate culture in the world, Google famously live up to their "freedom to create" brand promise through their 70/20/10 policy; giving employees the space to be as creative as they are productive.
Google's People Operations department is also fully dedicated to keeping employees happy, creative and productive. Initiatives range from determining the optimum length of a lunch queue for a socializing: productivity ratio, to measuring the creativity levels of diner booths versus conferences rooms. Other instances include motivational talks from employees' favorite celebrities, team bonding sessions disguised as fun cooking lessons, stress relieving massages and free shuttle buses to and from work – complete with WiFi, so they can access emails at all times.
Importantly, Google doesn't approach its work culture as "set it and forget it", so management teams are tasked with running a constant and evolving process to keep up with the ever-changing needs of employees and the industry.
While Google is often viewed in a league of their own when it comes to examples of employees as brand ambassadors, any business can task their HR team to identify areas in an employee's daily work life where brand values can come to live. Make sure HR is going beyond the annual appraisal to find ongoing opportunities to bring your brand to life.
5. Remove brand blockers
As well as creating new ways for implementing your brand world, you need to look out for any barriers that are stopping people from delivering your brand values. We recently worked with global jewelry designer PANDORA to overcome this sort of challenge.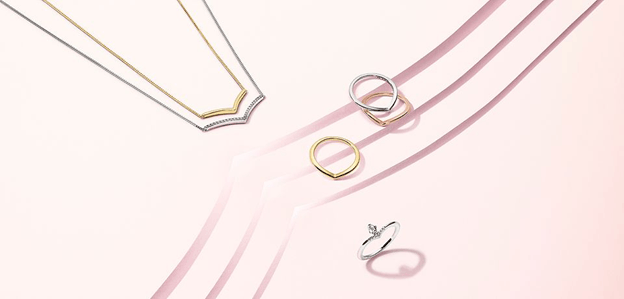 Brand consistency and integrity are fundamental brand values at PANDORA. However, with 7,900 points of sale and 2,100 concept stores in more than 100 countries, it was becoming difficult to ensure that employees were executing these brand values in the daily creation of documents and emails.
PANDORA needed a way to govern the way its employees approached brand consistency and streamline the use of PANDORA's corporate branding assets across all departments and countries, and on all devices.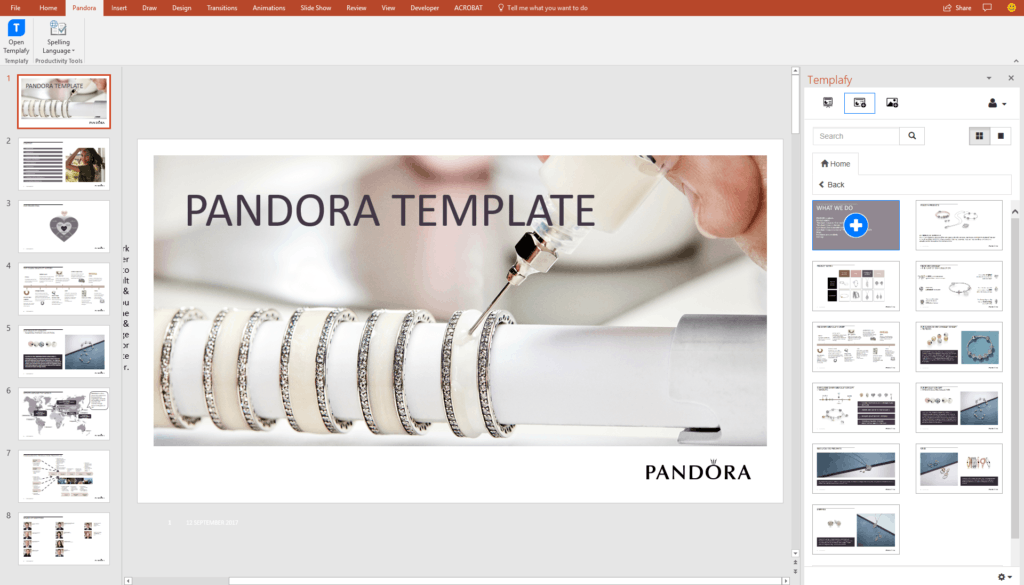 Templafy helps PANDORA provide on-brand custom document templates, easily accessible by PANDORA employees within MS Office and PowerPoint. Hosted via the cloud, Templafy allows employees to access on-brand document and presentation templates 24/7 from any location.
Speaking of the project, Kristian Lysgaard – Director of Corporate Communications at PANDORA says: "Templafy has solved this [corporate] branding problem… Employees now know that they are always using the latest version of the templates and everything is completely integrated into the office package. This has been a huge advantage. And our administrators now have a user-friendly admin interface where we can instantly add and edit content access globally."
For an organization that has strategically and successfully increased its global growth so rapidly, PANDORA's centralized governance over brand identity via Templafy is increasingly essential for future-proofing and maintaining its brand consistency and integrity. Using Templafy, PANDORA's employees have now become even stronger brand ambassadors.